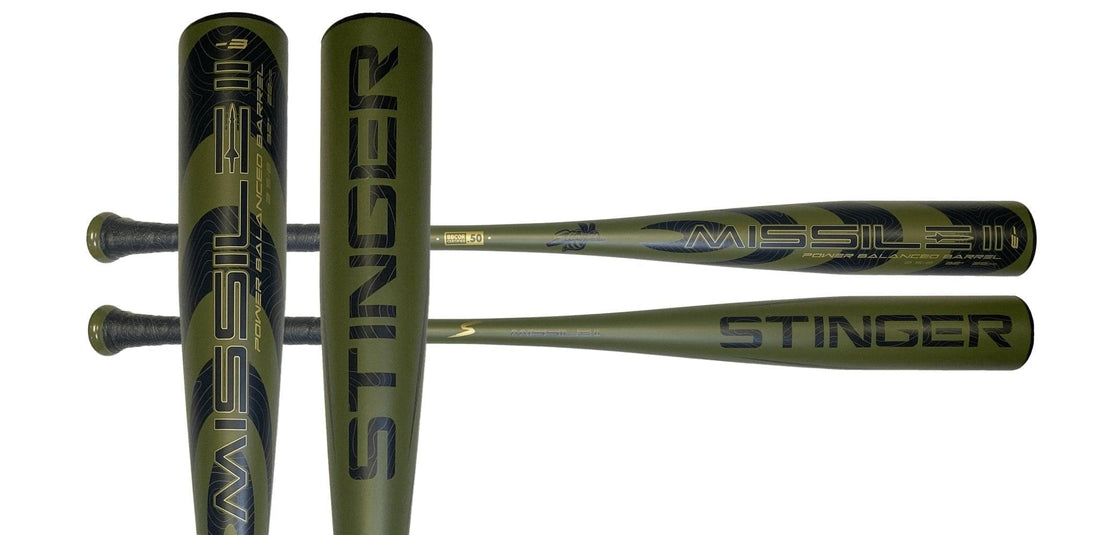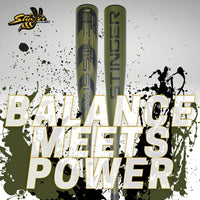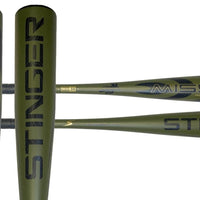 2022 MISSILE 2 Aluminum BBCOR Certified -3 Baseball Bat
The MISSILE 2 was crafted to have an extremely balanced feel and light swing weight. One of the lightest swing weights in BBCOR! Featuring our Power Balanced Barrel Technology to optimize exit velocity and pop right out of the box, no break-in needed! The MISSILE 2 offers all the power of the popular Stinger NUKE, but with a super light-balanced swing weight. The perfect choice for hitters just entering into the BBCOR world, or more experienced players that prefer a balanced swing weight without losing the power that more end-loaded bats provide.
In our rigorous testing, we put the MISSILE 2 up against industry-leading bats twice the price, and each time it passed with flying colors. This is truly the best bang for your buck, balanced BBCOR on the market.
Product Features:
Ultra Light/Balanced swing weight for optimal control
Power Balanced Barrel Technology
High tack and soft feel grip for optimal bat control
BBCOR Maximum 2 5/8" Barrel
Matte Military Green, Black, and Gold accents
2 toned honeycomb grip
12 Mo Warranty
BBCOR Certified
The Top BANG FOR YOUR BUCK Bat in the game! 
Stinger Missile II
Great bat for the price. It a well balanced BBCOR.
Missile Stinger II
This bat is the lightest swinging bat my son has ever swung and he absolutely loves it!! Huge sweet spot and TONS of power! Highly recommend!
Stinger missile 2
Great bat at a great price. Performs just as well as all the higher end bats for a fraction of the price.
Apparently, Too Good to Be True
Got this bat and absolutely loved it. The thing is a freakin' lightsaber. Fast, light swing weight with a surprisingly large sweet spot. I was at a showcase and had just hit 6 of my 12 over the fence in BP when someone showed me that the 33" Stinger 2 was banned by the NCAA. Hopefully Stinger can get this right, because the bat was awesome.
Bomb bat!
My son loves it!, totally different sound than his Warstic, more of a pop than a ring, totally worth the wait!
FREE Coaching & Player Articles
Maximum Velocity Sports primary goal is to help coaches and athletes reach their maximum potential! Check out our coaches corner for in-depth information for playes & coaches.