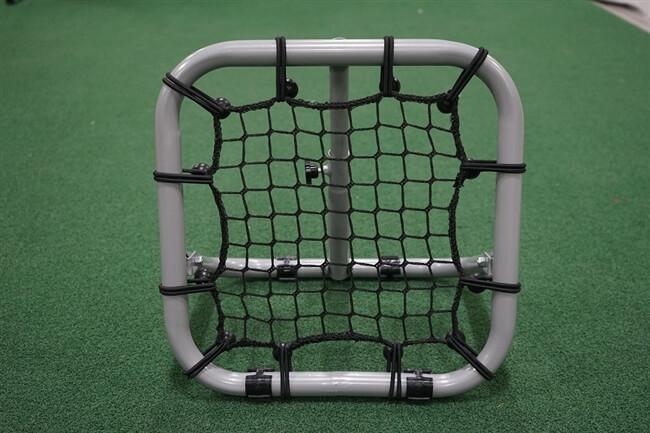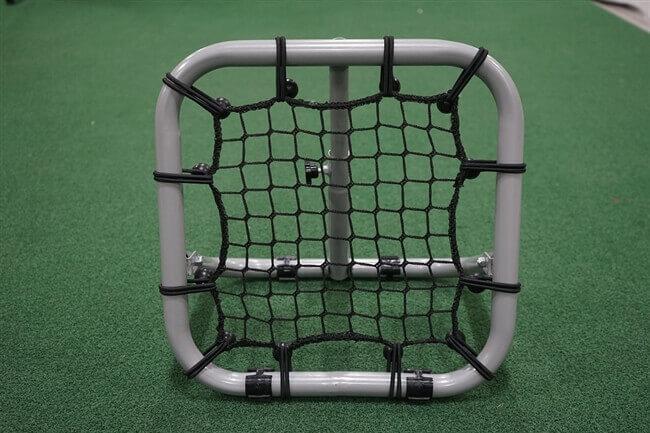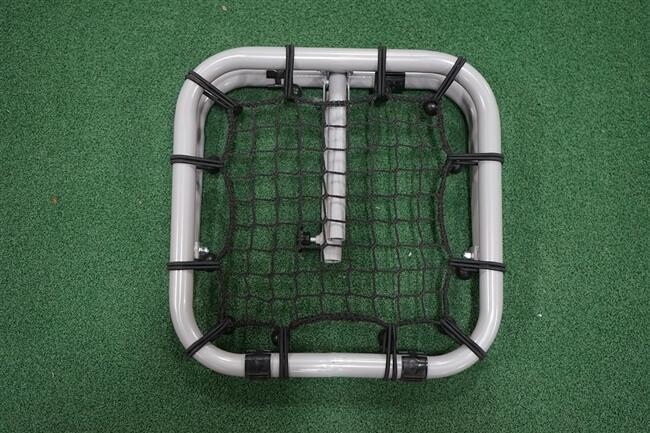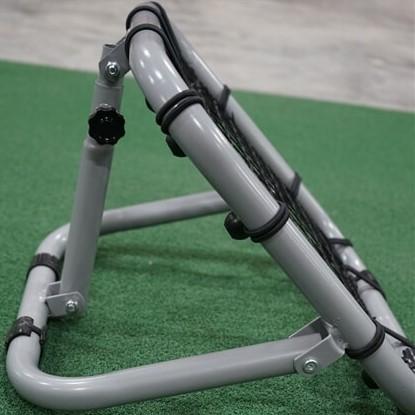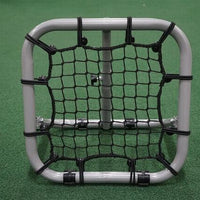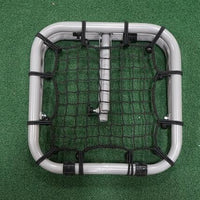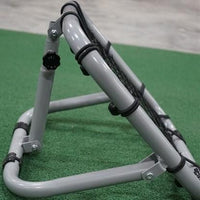 Junior Portable Rebounder 18" x 18" - In Stock **Ships in 24hrs**
This Rebounder Combo for Baseball/Softball is in stock and can be shipped within 24 hours. Crafted from 1.5" steel tubing, it is lightweight yet extremely sturdy. Compact in size at 3' x 3' and 18 x 18", this rebounder can be folded and conveniently transported in most vehicles. Adjustable with three different angles to improve your fielding progressions for ground balls, line drives, and fly balls, it is the perfect addition to any practice session. Experience the Pro Portable Rebounder and unlock your potential as a player today!
Key Features:
The Ultimate Travel Hand Trainer!

Made out of 1.5" steel tubing

Lightweight & extremely sturdy

18" x 18" and 100% portable. 

Lays completely flat for easy 

Completely adjustable, you can get any angle between 90-135 degrees. All you have to do is turn the knob to adjust.

Perfect addition to your daily fielding progressions before your full practice begins
This product is the best hand trainer for individuals who want to hone in on their hand skills and have faster transition times.

Build your skills as a fielder with the Junior Portable Rebounder 18" x 18" and become a better player today!
Practical, portable & convenient
Get reps in anywhere anytime!
FREE Coaching & Player Articles
Maximum Velocity Sports primary goal is to help coaches and athletes reach their maximum potential! Check out our coaches corner for in-depth information for playes & coaches.