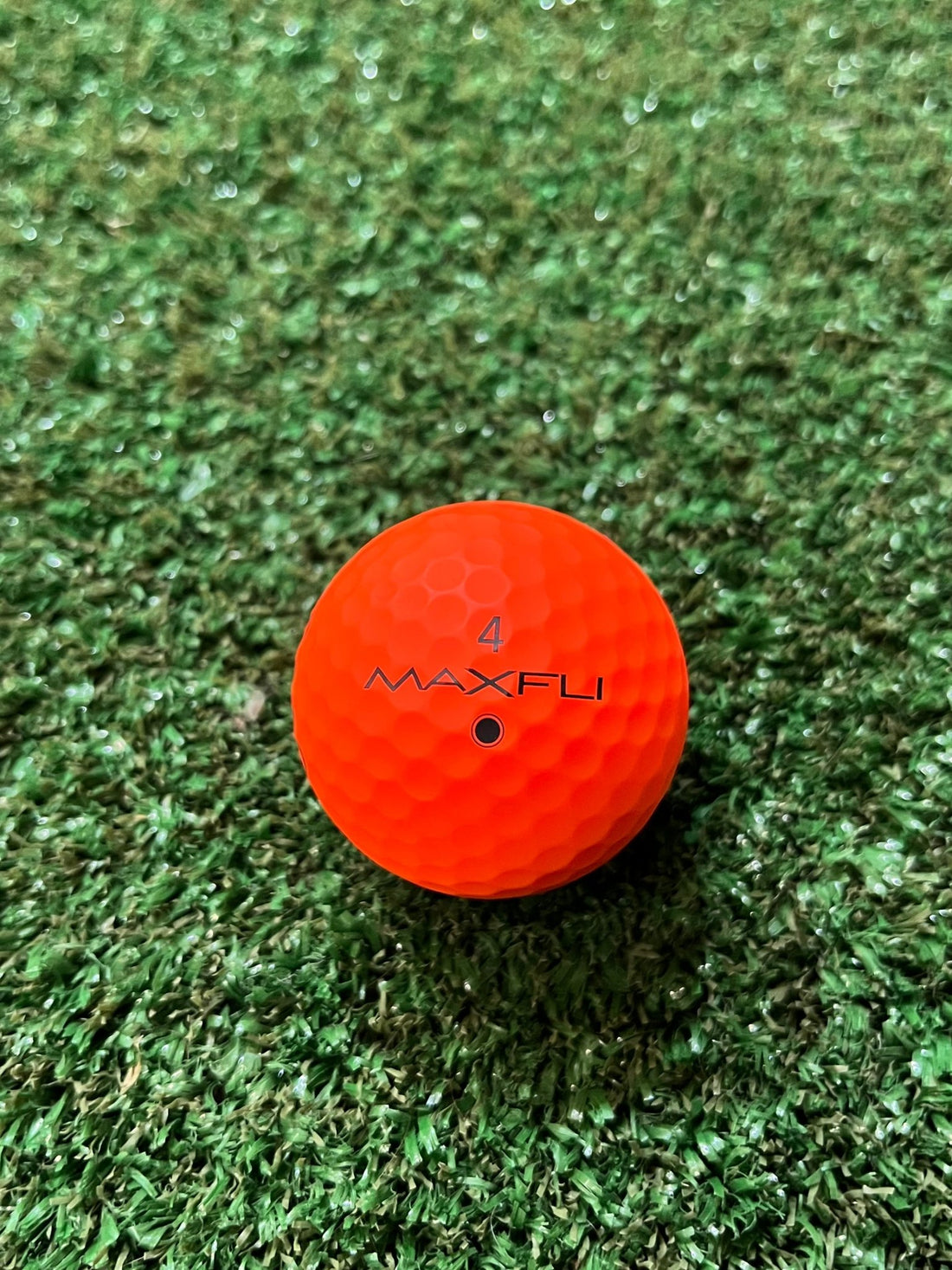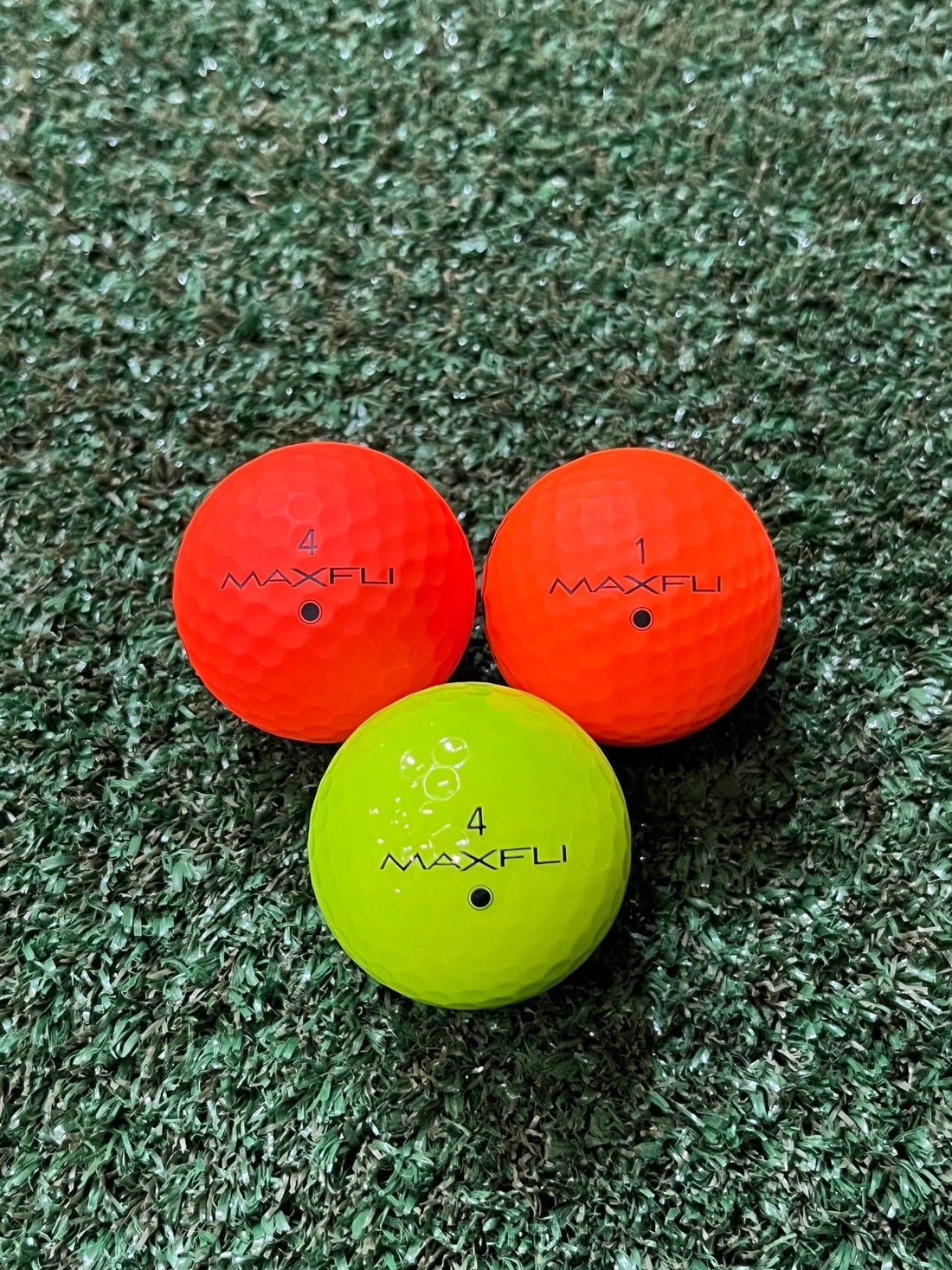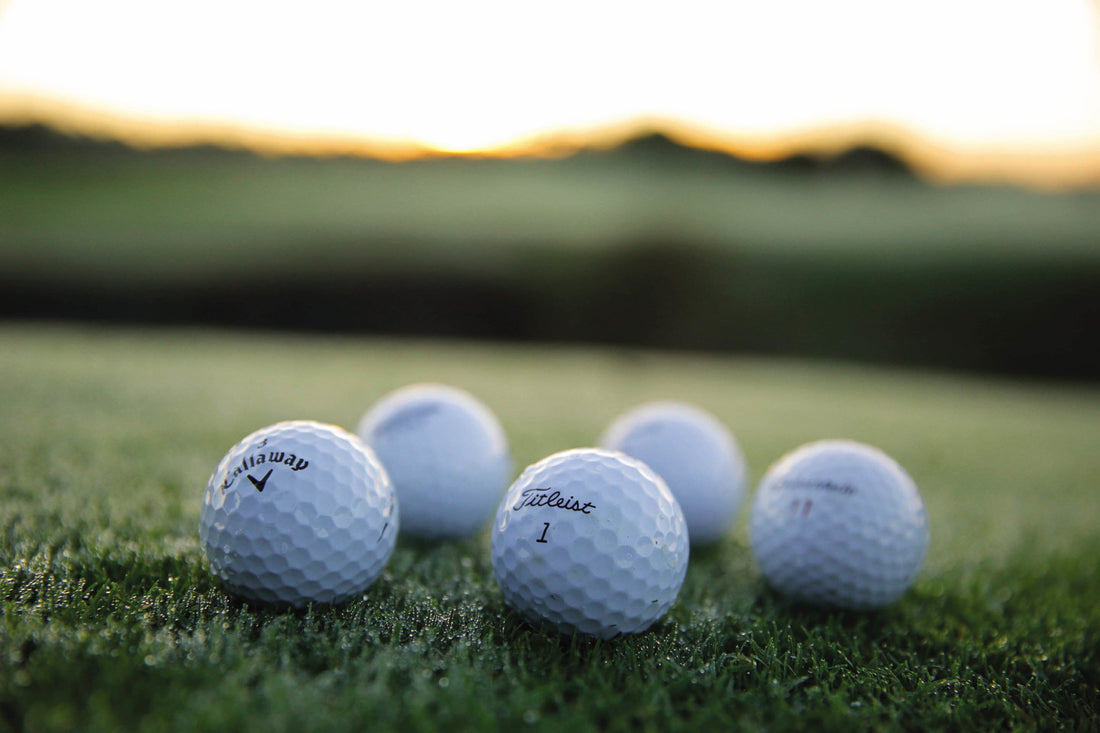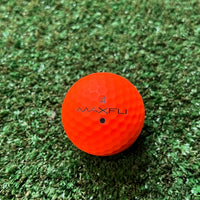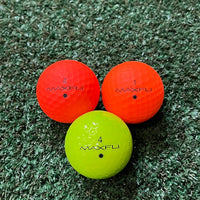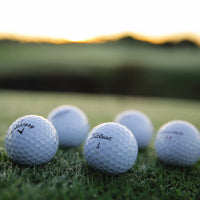 MAXFLI Golf Balls - Mint to Hit Away - Mixed Styles - Quantity 15 Balls
Our recycled golf balls are classified on a 5A/Mint to 2A/Hit Away grading scale, saving you hundreds of dollars on your golf game annually. Our family-run business golf department is personally managed by our children with a 6x quality control process and adult-supervised final check to guarantee you are receiving the utmost quality recycled golf balls available online. All Golf products purchases go directly to our kids to understand the work required to earn money in this day and age and a percentage of every sales goes to their college fund. So every purchase of our golf products has a big impact on a child. Buy from us for quality, fast shipping and helping our youth understand how the real world works.  
15 Balls per order with carrying bag
Gently used Golf Balls by one of the leading sporting goods company in the United States offers hundreds of thousands of minimal hit golf balls at discounted prices. Our impeccable sorting process provides customers with incredible value along with top-notch service and expedited delivery times. Buy with confidence, knowing you'll find the perfect ball for your game. And never pay full price for the closest to new golf balls you'll find anywhere online. As always, no questions asked free returns.
Experience superior game play with this set of premium quality used golf balls. Carefully crafted and professionally inspected, they offer the perfect balance of performance and resilience - perfect for the aspiring pro-athlete or recreational player alike!
Our golf balls are the perfect option if you need high quality, officially inspected by Maximum Velocity Sports Team.
Name brand high quality near mint used golf balls without breaking the bank. Our balls will never have any cut marks.
Some balls may have minor blemishes, player pen marks and/or logos.
Each pack of these premium gently used golf balls will be a mixture of styles(not brand), mostly all white golf balls but you may receive multiple colors in your order. Every order contains a premium quality carrying bag
5A / Mint
Mint quality, graded 5A, is the highest level of recycled golf balls, exhibiting minimal to no signs of wear and preserving their original hue and gloss. These balls may feature hand-written or felt pen markings, as well as team and corporate logos. It is remarkable that these are pre-owned golf balls.
4A / Near Mint
4A or Near Mint quality recycled golf balls are likely to display minor blemishes and scuff marks, similar to what a new ball may exhibit after being used for one to three holes. While these may contain some discoloration or aesthetic damage, they have no affect on its trajectory performance. Additionally, these balls may possess various markings such as logos or player markings made with sharpie or felt pen.
3A / Good
Recycled 3A or Good quality golf balls offer maximum playability in optimal condition. Generally, they resemble a new ball after being used for nine holes. Some surface blemishes, scuffs, and discoloration may be present, yet these elements are unlikely to impede the ball's trajectory, distance, or flight path. Minor scratches can be expected but cuts and gouges are not. Higher grade Practice and X-OUT models may also be included, potentially with player markings such as sharpie or felt pen, as well as team and corporate logos.
2A / Hit Away
Recycled golf balls of 2A or Hit Away quality are significantly aesthetically impaired, bearing major surface damage, considerable discoloration, and sometimes being cut or irregularly shaped. Though unsuitable for play, these golf balls are ideal for drills or situations where recovery is not essential.
**No questions asked return policy, prepaid label supplied, if you ever receive a batch of balls you do not feel fits your needs. **
FREE Coaching & Player Articles
Maximum Velocity Sports primary goal is to help coaches and athletes reach their maximum potential! Check out our coaches corner for in-depth information for playes & coaches.