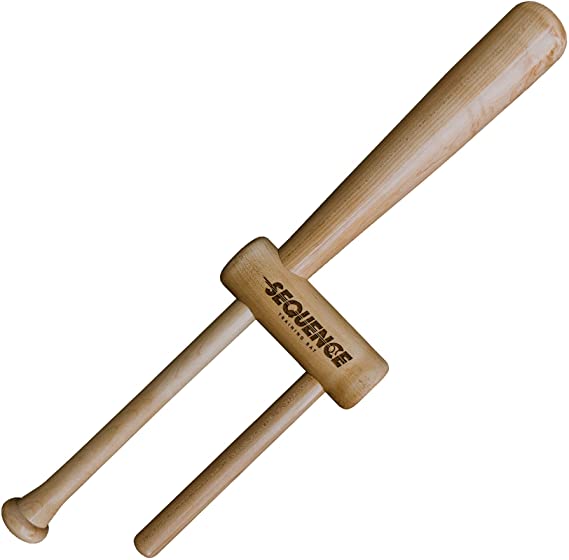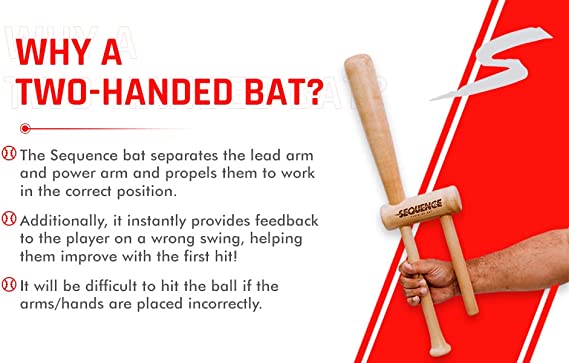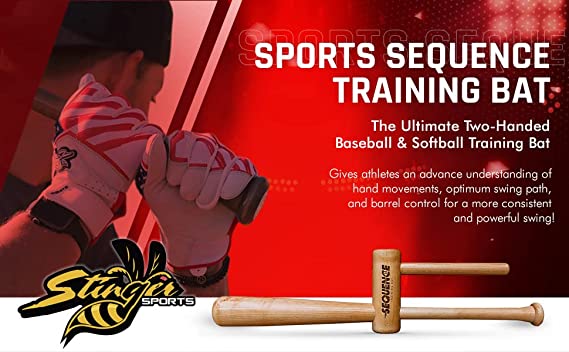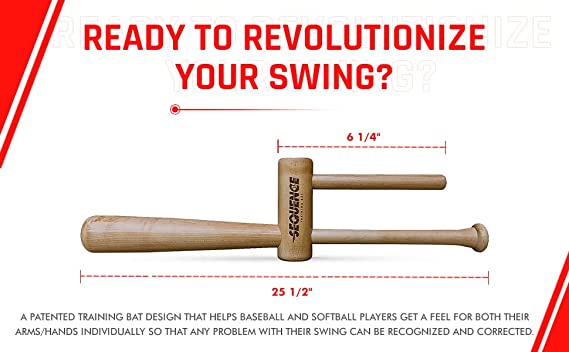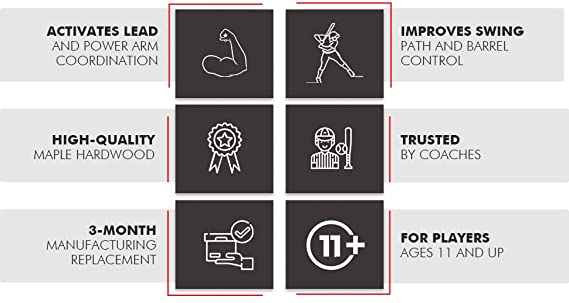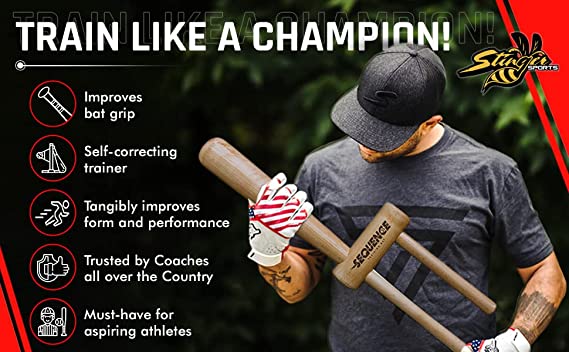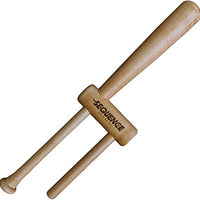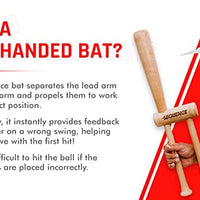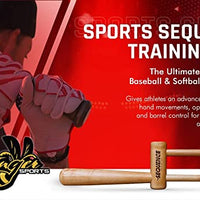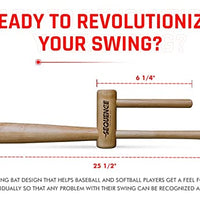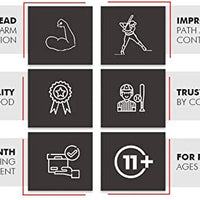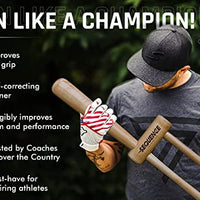 DESIGNED FOR ATHLETES: This is a must-have for aspiring athletes as it's specifically designed for them to "feel to learn" proper swing mechanics from the start of their practice.

THE ULTIMATE SWING TRAINING TOOL: This powerful and patented feature lets baseball and softball athletes understand their hands' strength and weakness, teaching them the optimum plane/path and barrel control for a more consistent and powerful swing.

CUSTOM DESIGN FROM MAPLE WOOD: The make of this powerful training bat is from the highest quality maple hardwood for superior hardness and durability when playing.

NEW SWING TRAINING TECHNOLOGY: The Stinger Sports Sequence Bat swing technology separates the player's hands while training, making them understand how well sequenced their hands are at impact. The player can feel the difference immediately and start correcting their swing by feel for fast improvement.

GOOD FOR WARM UP: This is not just a training tool, it's also great for tee work, side toss, and front toss in a cage or on the field. It's not made for batting practice where the ball is thrown at 40+ mph and the pitcher cannot be farther than 25 feet from the batter at full swing.
FREE Coaching & Player Articles
Maximum Velocity Sports primary goal is to help coaches and athletes reach their maximum potential! Check out our coaches corner for in-depth information for playes & coaches.