Baseball shape batting weight
Fits baseball bats 2 1/4″ to 2 3/4″
Soft touch core is easy on bats
Sublimated graphics that never peel
TheContact BatW8z™ design is about making contact with the ball and competing at the plate. GET THEM ON, GET THEM OVER, GET THEM IN!!
Industrial grade plastic for
Extreme durability
.
Shaped like a Baseball to help hitters visualize bat-to-ball contact.
Soft-touch inner core lining to grip and protect bats
Graphics that are baked in and never peel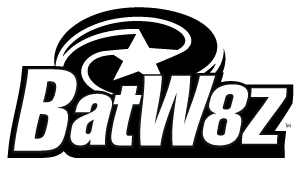 Baseball shape for visualization
Solid construction for superior balance
Soft-touch inner core that is nice on bats
Baked in graphics that never peel
Fits bats with 2 1/4″ to 2 3/4″ barrels. (That's T-ball bats to BBCOR and Adult bats)
FREE Coaching & Player Articles
Maximum Velocity Sports primary goal is to help coaches and athletes reach their maximum potential! Check out our coaches corner for in-depth information for playes & coaches.