Baseball shape batting weight
Fits baseball bats 2 1/4″ to 2 3/4″
Soft touch core is easy on bats
Sublimated graphics that never peel
TheRipper BatW8z™ design is about hitting the ball so hard that you rip the cover off of the baseball. The skull face is made from baseball home plates and baseball bats and is the NuStarz signature confidence building design.
I RIP Fastballs!
Industrial grade plastic for
Extreme durability
.
Shaped like a Baseball to help hitters visualize bat-to-ball contact.
Soft-touch inner core lining to grip and protect bats
Graphics that are baked in and never peel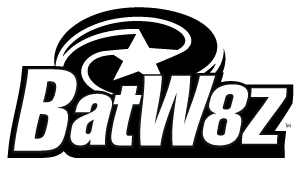 Baseball shape for visualization
Solid construction for superior balance
Soft-touch inner core that is nice on bats
Baked in graphics that never peel
Fits bats with 2 1/4″ to 2 3/4″ barrels. (That's T-ball bats to BBCOR and Adult bats)
FREE Coaching & Player Articles
Maximum Velocity Sports primary goal is to help coaches and athletes reach their maximum potential! Check out our coaches corner for in-depth information for playes & coaches.