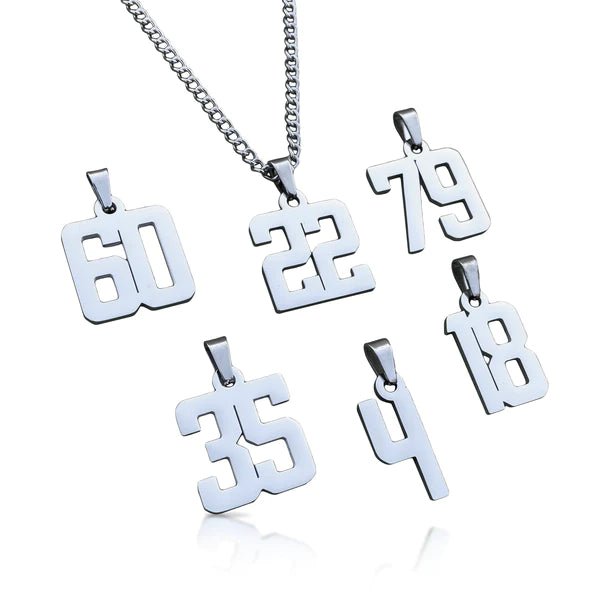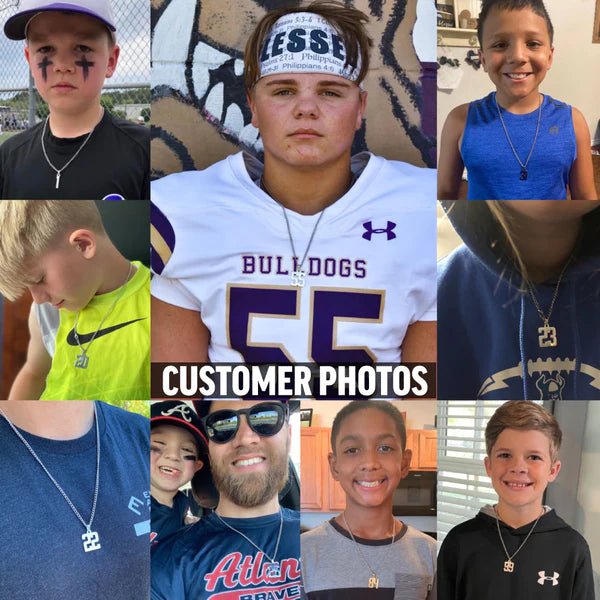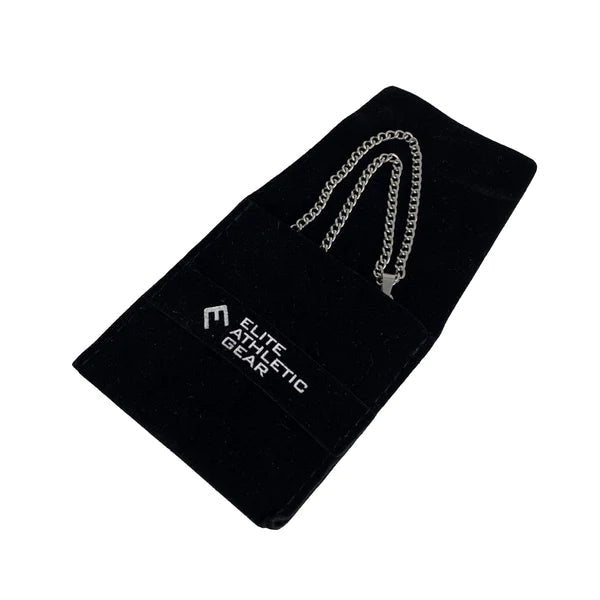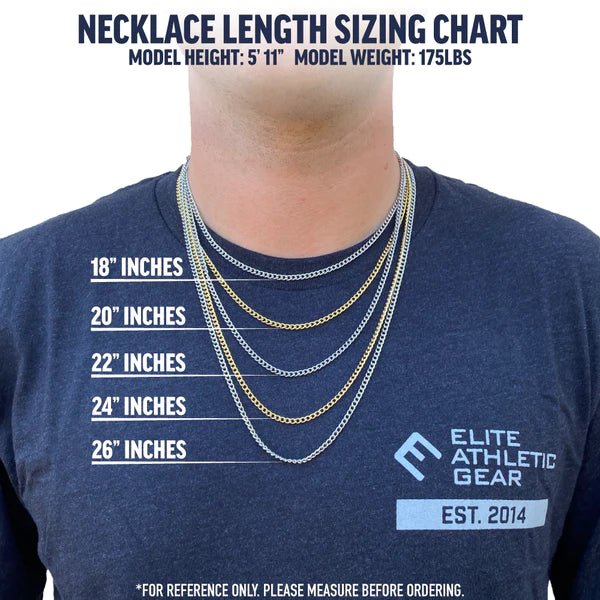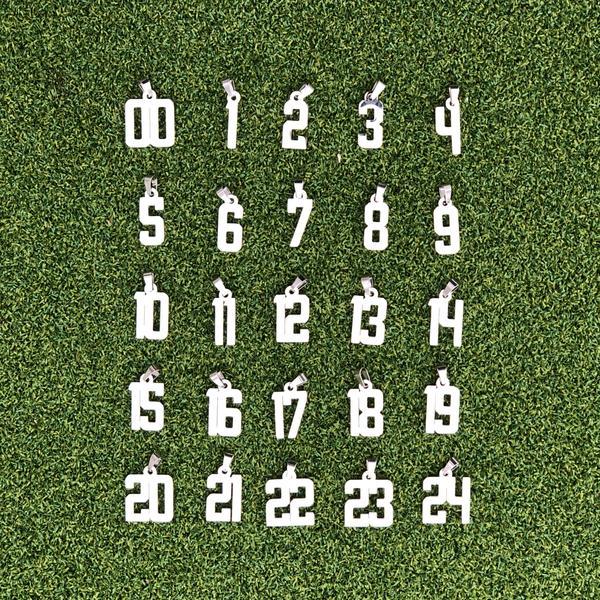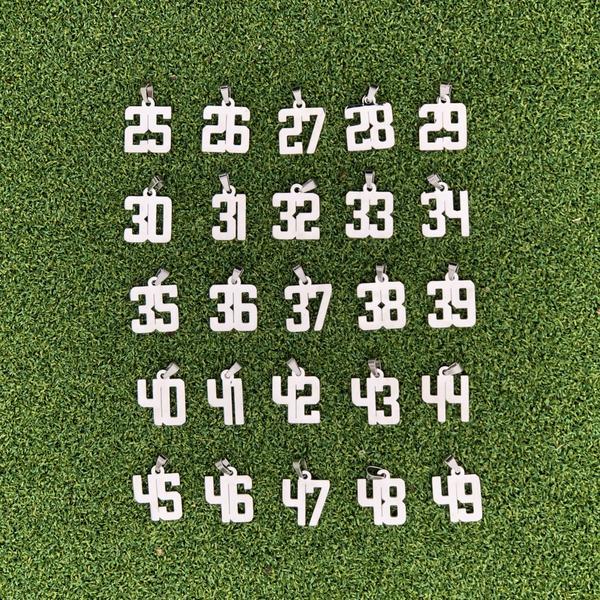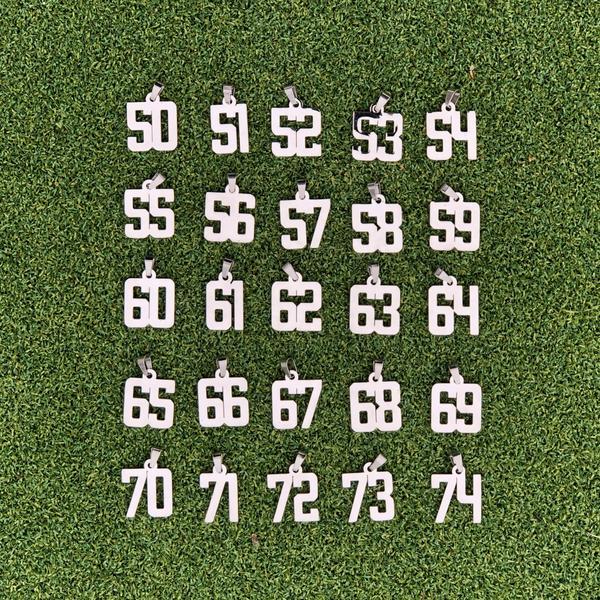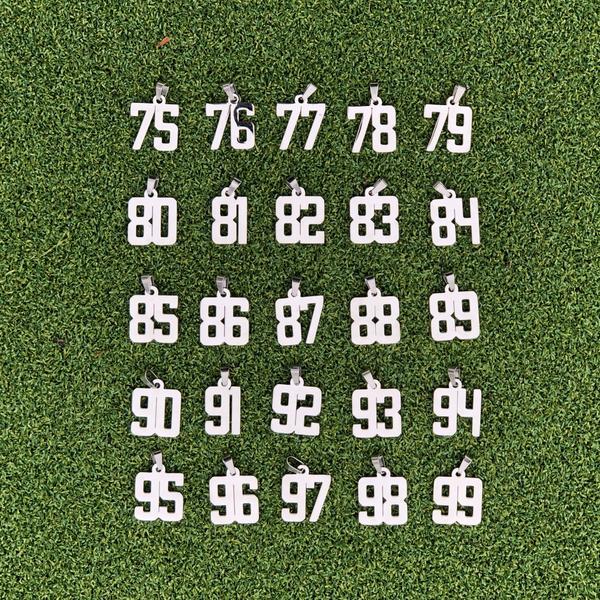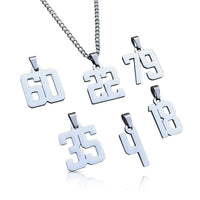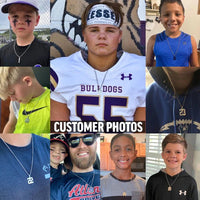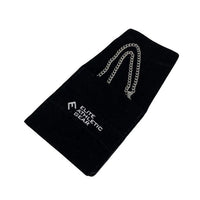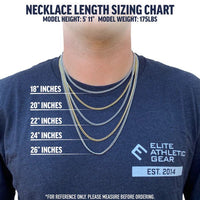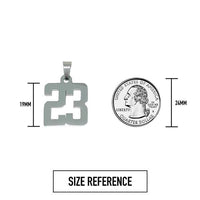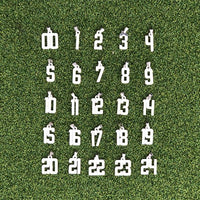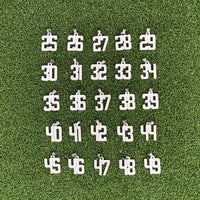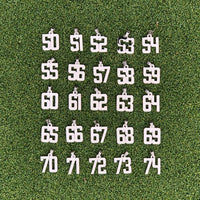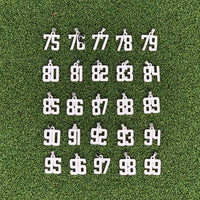 Custom Number Pendant With Chain Necklace
PRODUCT INFO

Always rep your uniform number with our Stainless Steel Custom Number Pendants! Every number includes a stainless steel chain necklace. 
We offer all numbers from 00 - 99! If you would like 0 instead of 00 please email us (info@eliteathleticgear.com) prior to placing your order.

High quality polished stainless steel pendant and chain necklace

Pendant Size:

Height: 19mm

Depth: 1.5mm

Chain Size:

Thickness: 3.07mm

Lengths: 20" 

We highly recommend measuring around your neck prior to ordering to ensure you get the correct size necklace. Please factor in where you want the necklace to sit below your neck and the dangle of the pendant. 
*Sizes are approximate.
*Please e-mail us directly if you would like a different size. Standard is 20" but we can pair with 18", 22", 24" & 26"
FREE Coaching & Player Articles
Maximum Velocity Sports primary goal is to help coaches and athletes reach their maximum potential! Check out our coaches corner for in-depth information for playes & coaches.