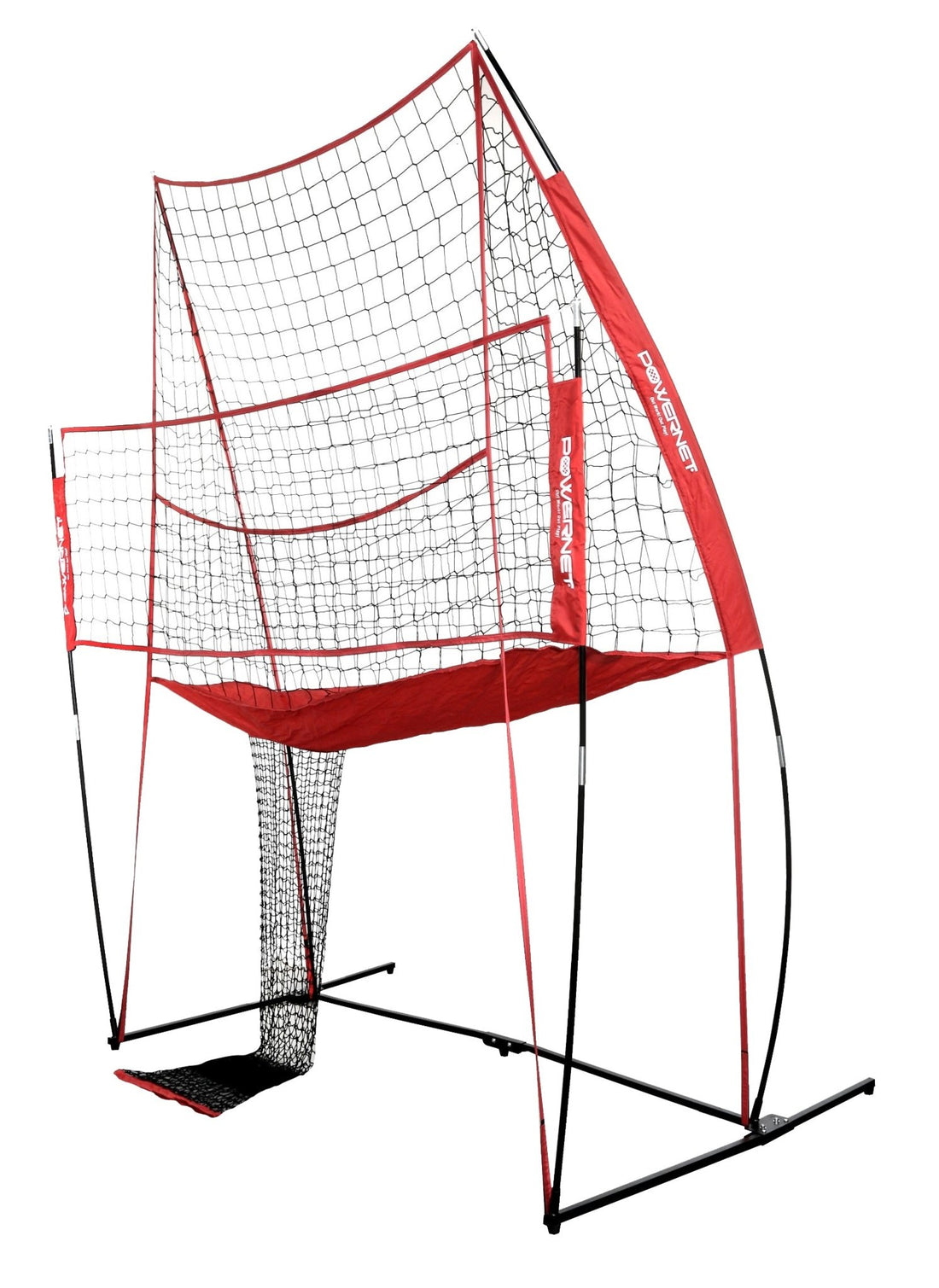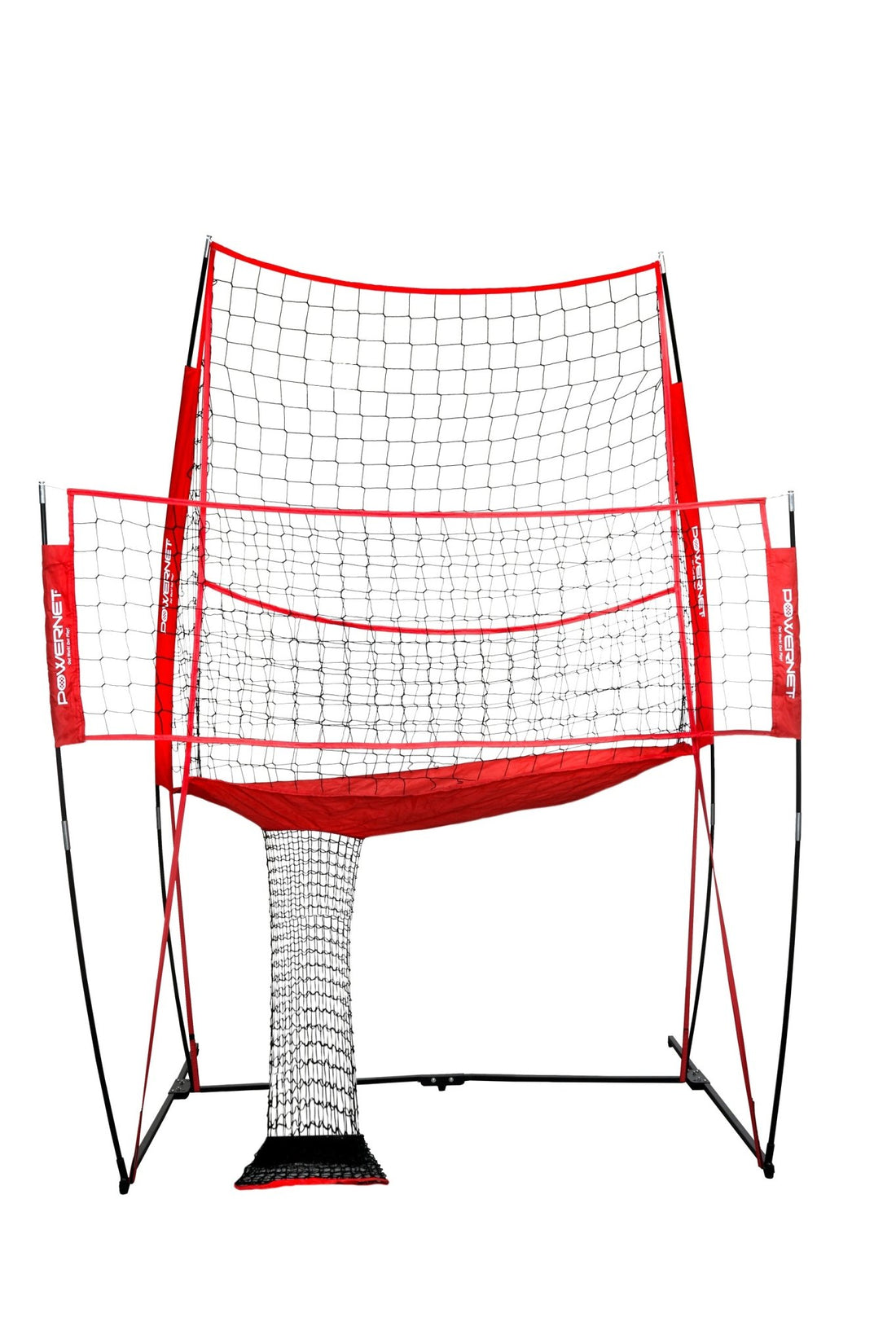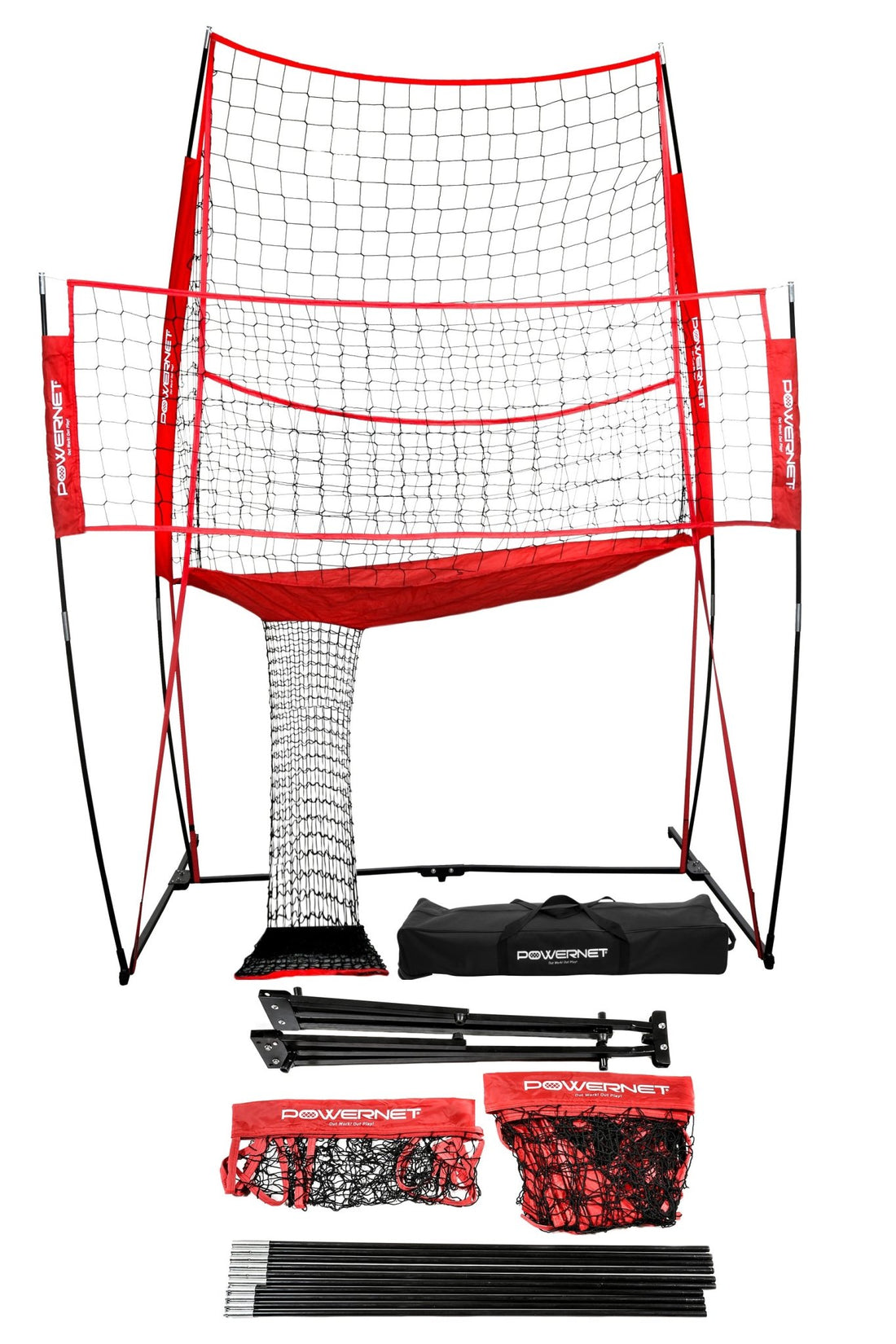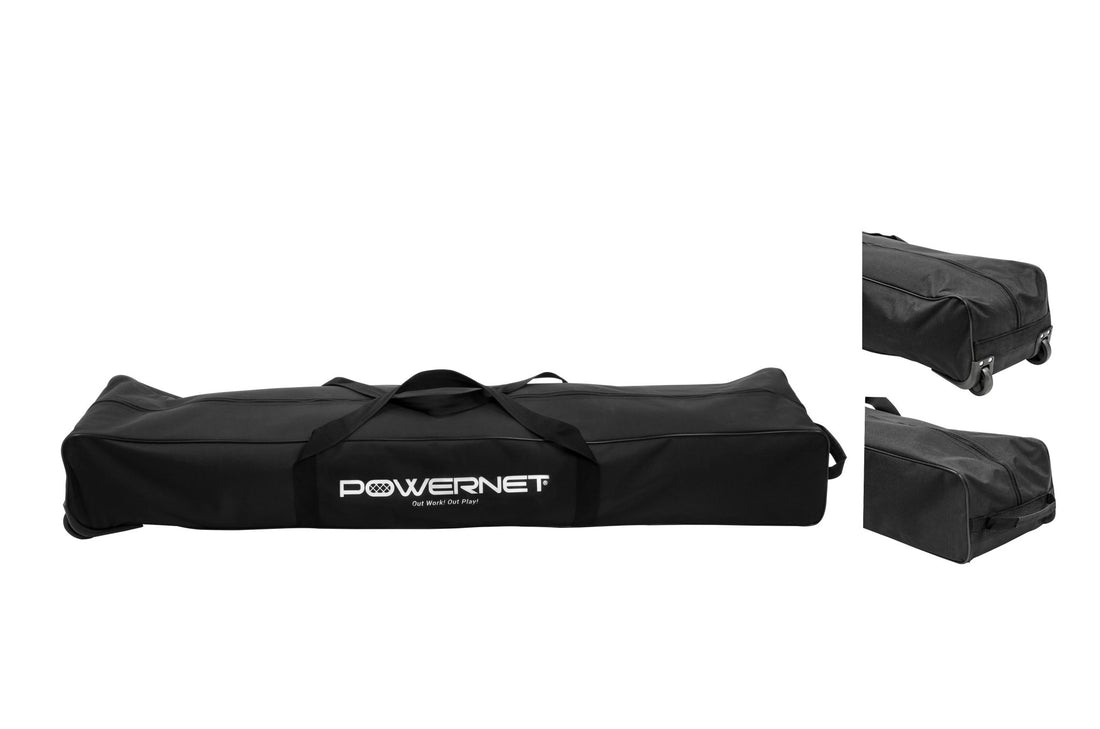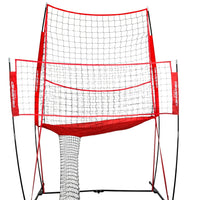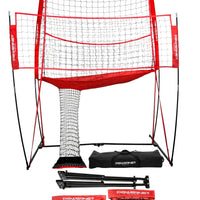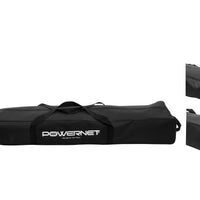 PowerNet Volleyball Practice Net Station | 8 ft Wide by 11 ft High
8' HIGH by 11' WIDE TRAINING STATION; Adjustable front net height for both men's and women's regulation height; PowerNet's Volleyball training station is the perfect tool for any team or individual to work on their serving, hitting, or passing. Perfect for team or solo practice and training drills; Bow style fiberglass vertical poles hold the net taut; Ball return makes easy work of gathering practice balls hit into the training station

EASY QUICK SETUP / ULTRA PORTABLE; Net sets up in less than 3 minutes; No tools required; Nets can withstand even the hardest hits; Breaks down to fit into our heavy-duty wheeled carrying bag

DURABLE; Our net is designed to take the abuse of the hardest shots season after season; Our knotless polyester net with PU coating; Net is made of 420D Polyester

TRAIN ANYWHERE; This net works perfectly for outdoor and indoor activity; The frame has rubber feet for added stability; Take off the barrier net and return the piece for a recreation width net for pickup or backyard games

Intended for ages 12 years and older
Quality
Very good quality product, heavy duty and built to last.
Easy to assemble and take down, very portable.
FREE Coaching & Player Articles
Maximum Velocity Sports primary goal is to help coaches and athletes reach their maximum potential! Check out our coaches corner for in-depth information for playes & coaches.