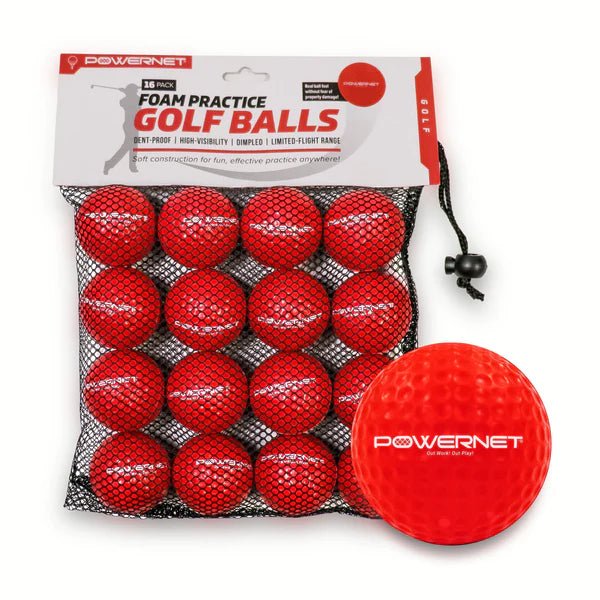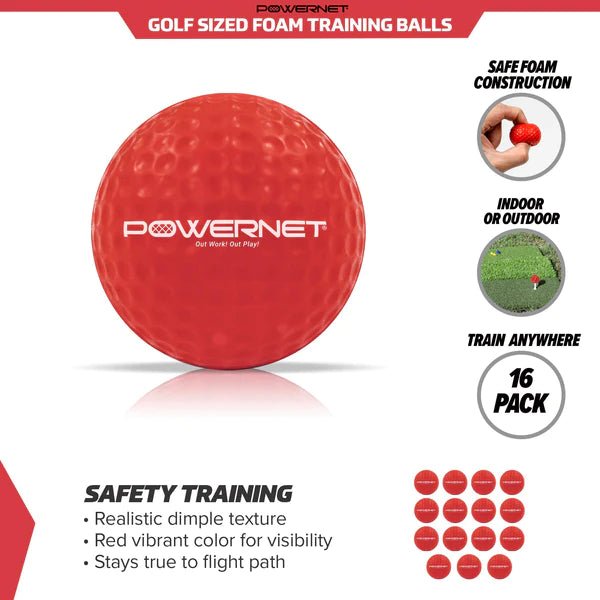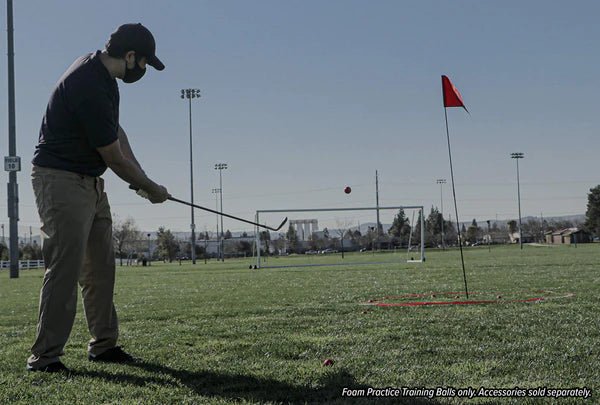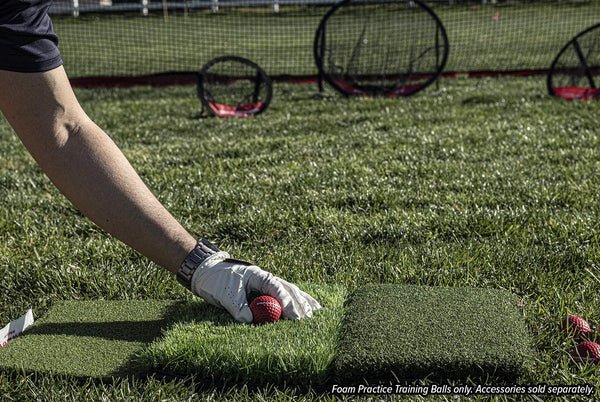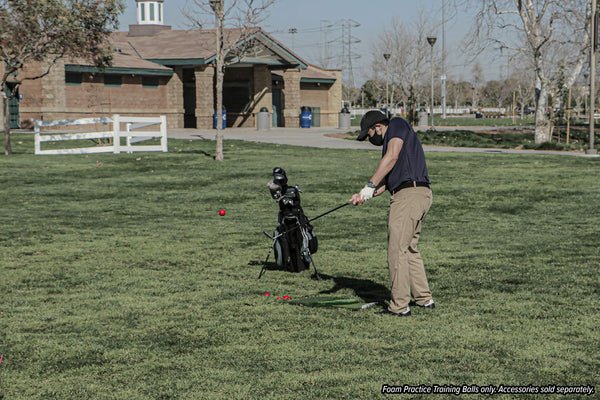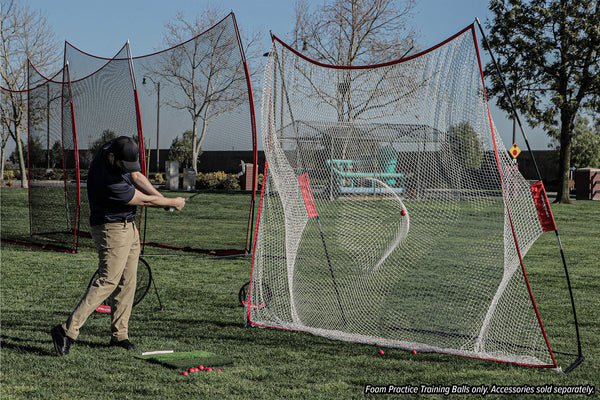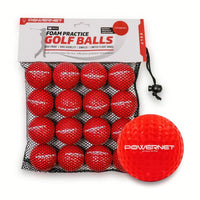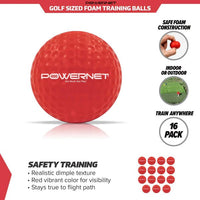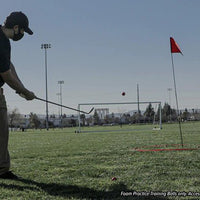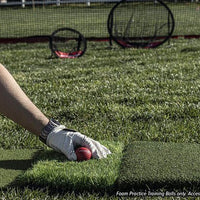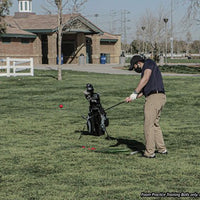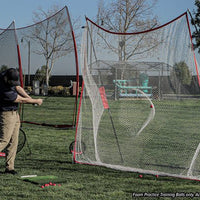 16 Pack Practice Foam Golf Balls
IMPROVE YOUR SWING; The 16 pack set of red foam golf balls are great for all ages; Practice your full swing without holding back or work on chipping the ball; Perfect for hitting into a net off of a turf mat indoors
TRUE TO FLIGHT PATH; PowerNet Practice Foam Golf Balls stay true to flight path to provide instant feedback to allow you to improve your swing; Real golf ball simulator; Use with any club including your putter driver wedge iron etc
DURABLE; This golf training aid is built to take the abuse of many swings unlike plastic balls; The material is soft enough but does not lose shape when hit; The training balls absorb the impact of powerful hits and will not break like other normal harder training balls
SAFETY TRAINING; Foam construction is great for kids or new athletes who want to train and learn without fear of getting hurt or damaging property; Provide relief to your neighbor knowing your training balls will not damage their windows or sink in their pool
TRAIN ANYWHERE; Take these Foam Golf Balls to train at home in your backyard or at a park; Perfect to store in your golf bag to easily transport
The portable foam training tool makes it easy to train anywhere. Public parks cause golfers to run into safety violations when training with real golf balls; these balls make training anywhere possible. Get the real ball feel without worrying about damaging property or hurting bystanders.
FREE Coaching & Player Articles
Maximum Velocity Sports primary goal is to help coaches and athletes reach their maximum potential! Check out our coaches corner for in-depth information for playes & coaches.