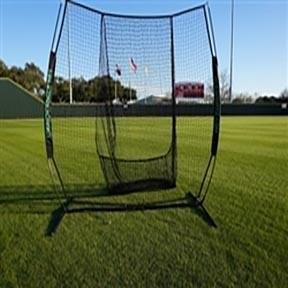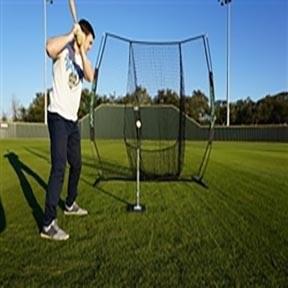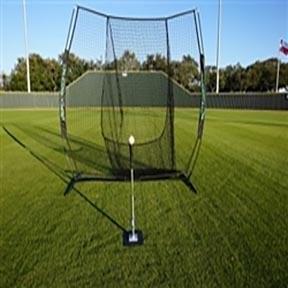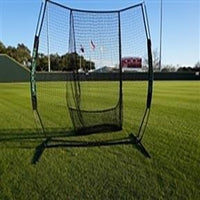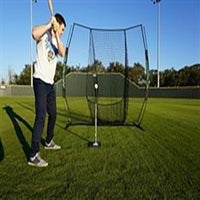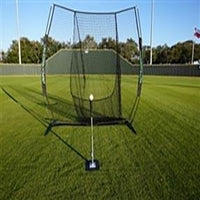 Key Features:
Large 8 x 8 Hitting Area

Extremely Durable - 1.5" powder-coated frame base

1" Fiberglass Poles - the sturdiest in hind winds

This Net also handles Heavy Balls w/o falling down
Truly a one of a kind net
Check out the best portable soft toss net in the market! A true 8x8 sock net with no dip/sag at the top. Very easy to assemble/disassemble, takes about 90 seconds to do so. In terms of durability, the Launch Angle Net is by far the best. Equipped with 1.5" powder-coated steel tubing for the bottom of the frame, nothing short of high winds will blow it over. Even in areas of high wind, we give you ground stakes to hold the net down. 1" fiberglass poles make this net as sturdy as it is aesthetically pleasing. Welded gussets on the legs ensure durability and longevity. This is the perfect net for travel ball teams as well as a net to set up in the backyard. The net is able to withstand exit velocities up to 100 mph and is able to withstand heavy balls being hit into it without falling down. Truly one of a kind net!
FREE Coaching & Player Articles
Maximum Velocity Sports primary goal is to help coaches and athletes reach their maximum potential! Check out our coaches corner for in-depth information for playes & coaches.