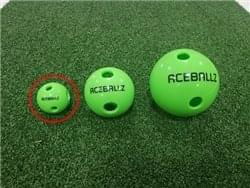 The perfect device for live warm-up before games and soft toss. Flexible, sturdy PVC composition that is resistance to tearing and UV treated. Lasts much longer than your average wiffle balls and don't go as far. The flexible PVC composition makes it a challenge to square up the ball. Hitters have to concentrate hard on their swing in order to hit the AceBallz far. This will translate into better swings for real games. This is especially true for this product. Not only does the batter have to concentrate on squaring up the AceBallz, the batter has to do it with a golf ball-sized AceBallz. This will make the regular ball seem huge! They are sold in packs of 12.
FREE Coaching & Player Articles
Maximum Velocity Sports primary goal is to help coaches and athletes reach their maximum potential! Check out our coaches corner for in-depth information for playes & coaches.