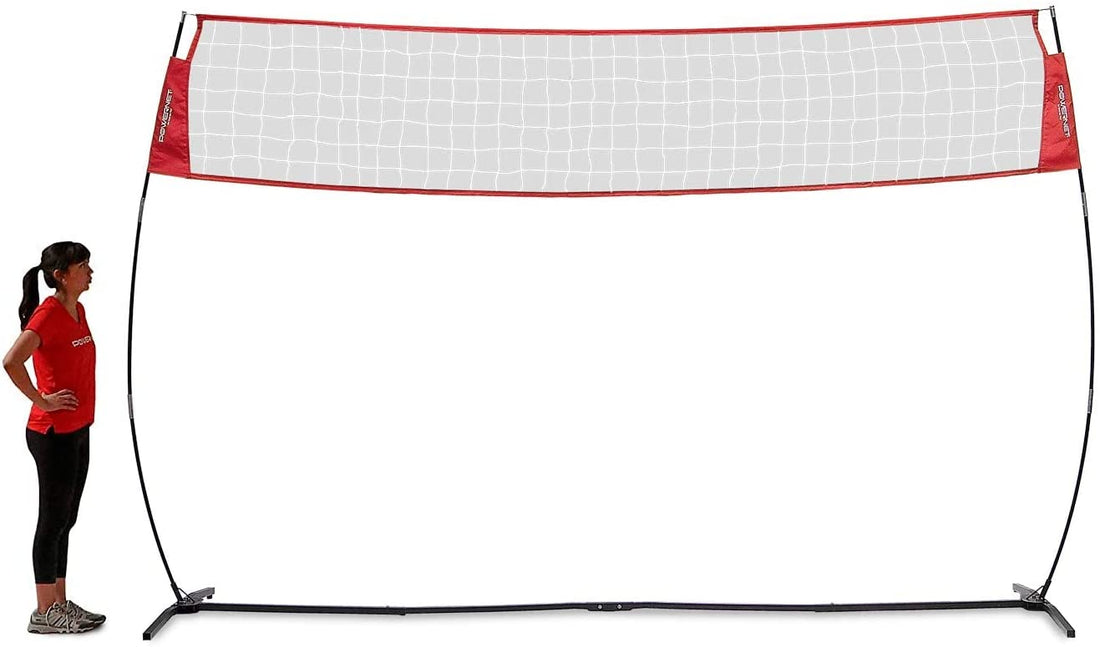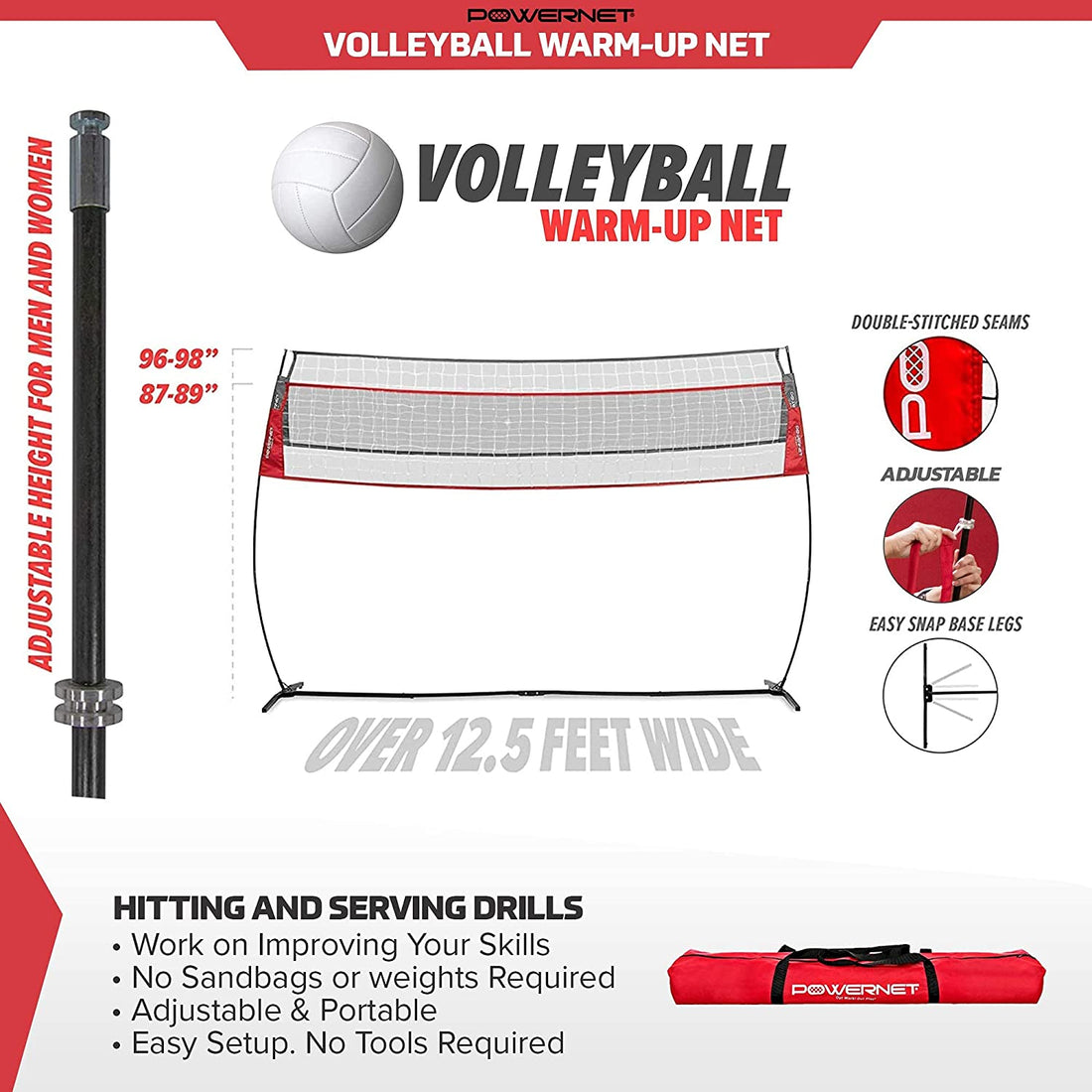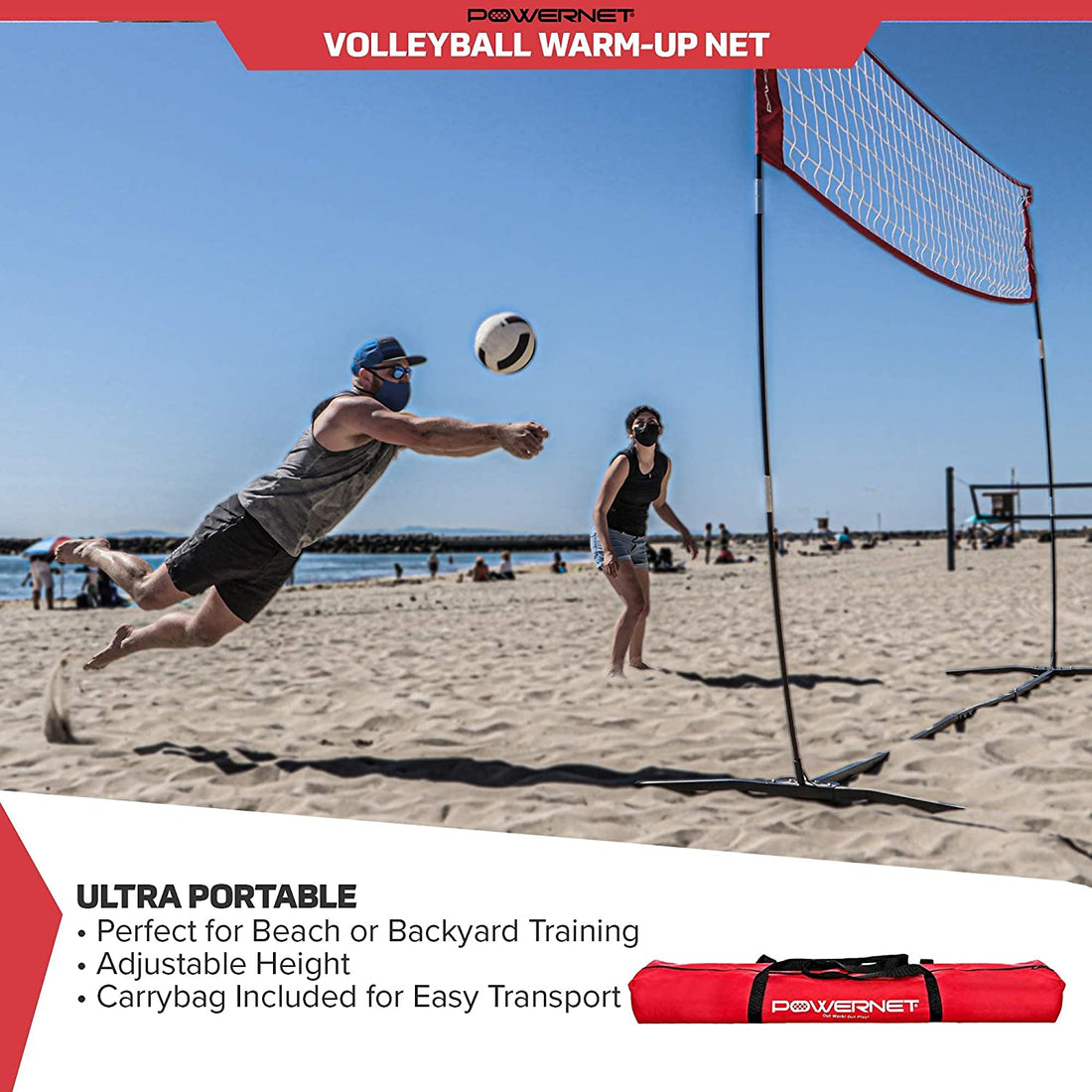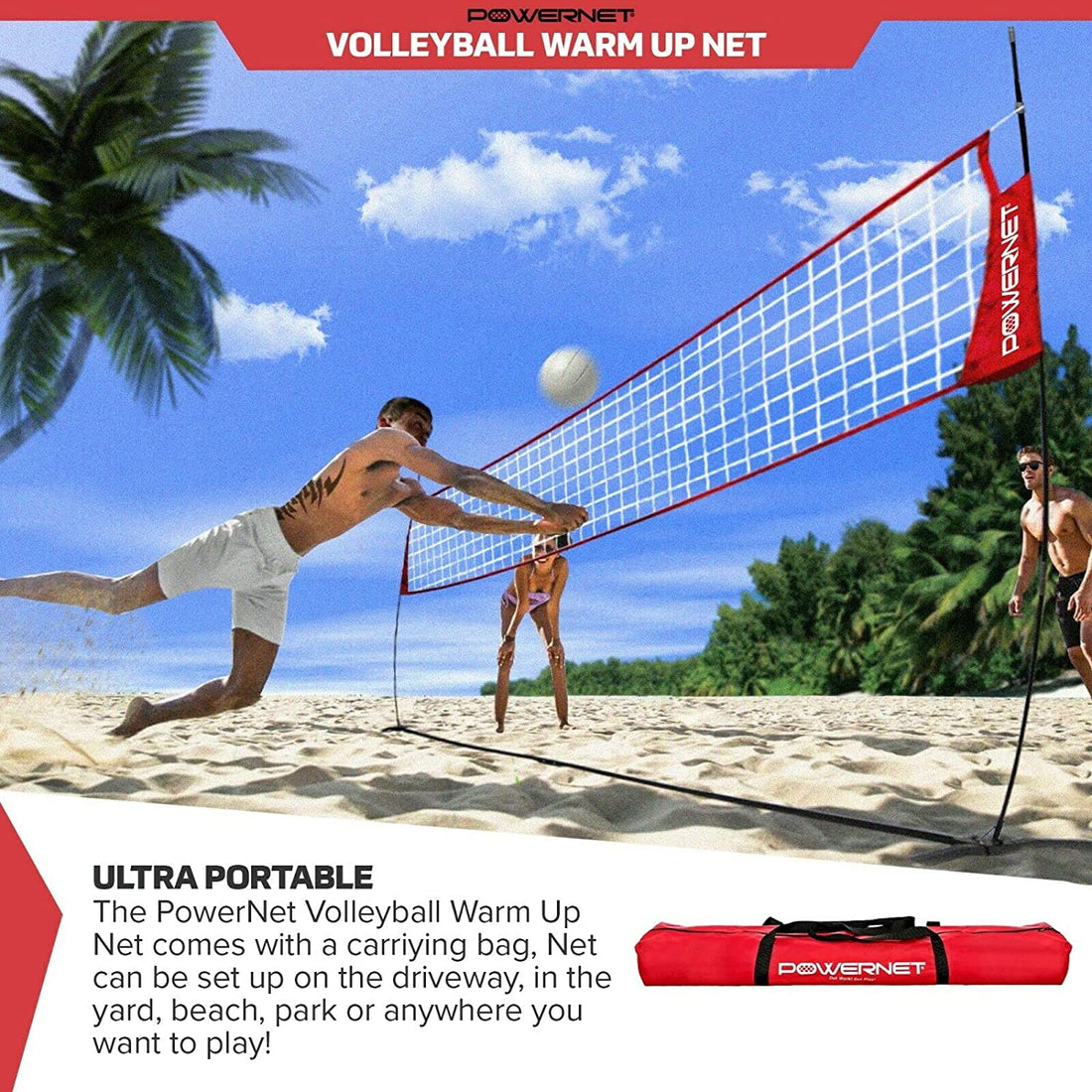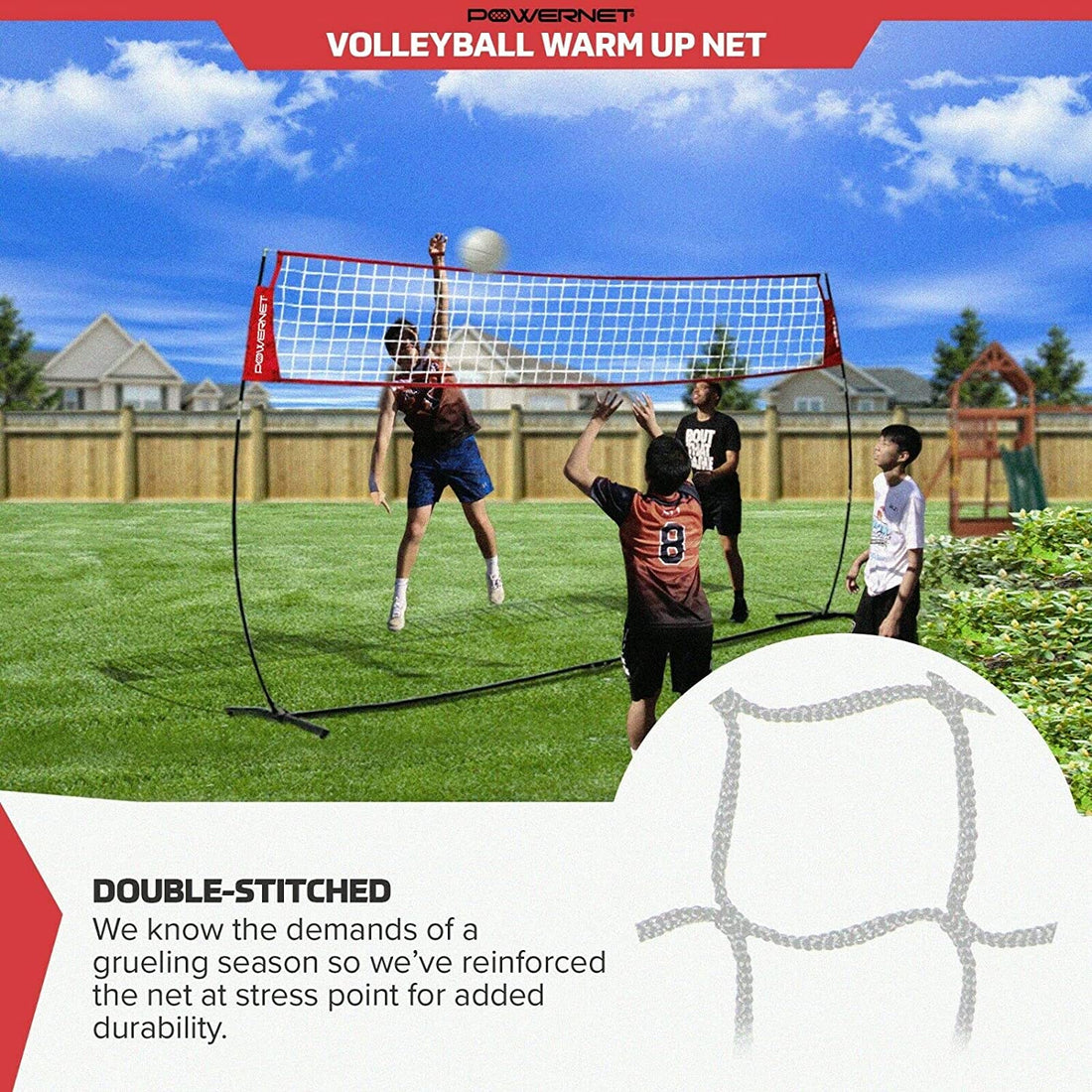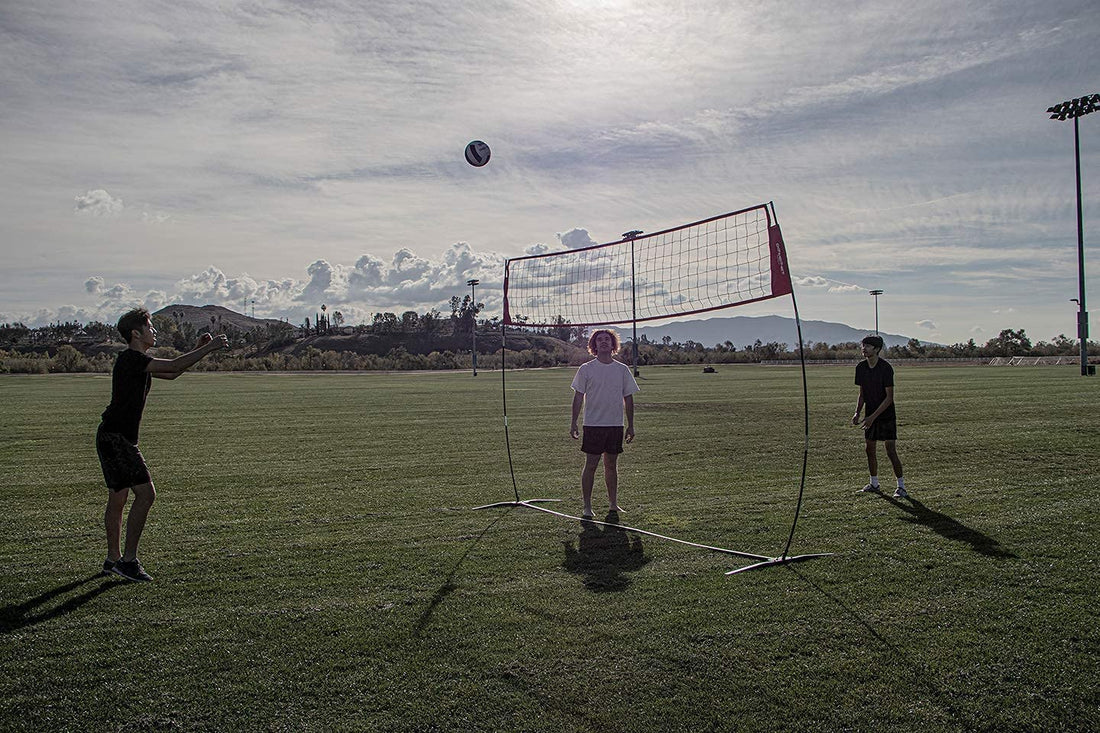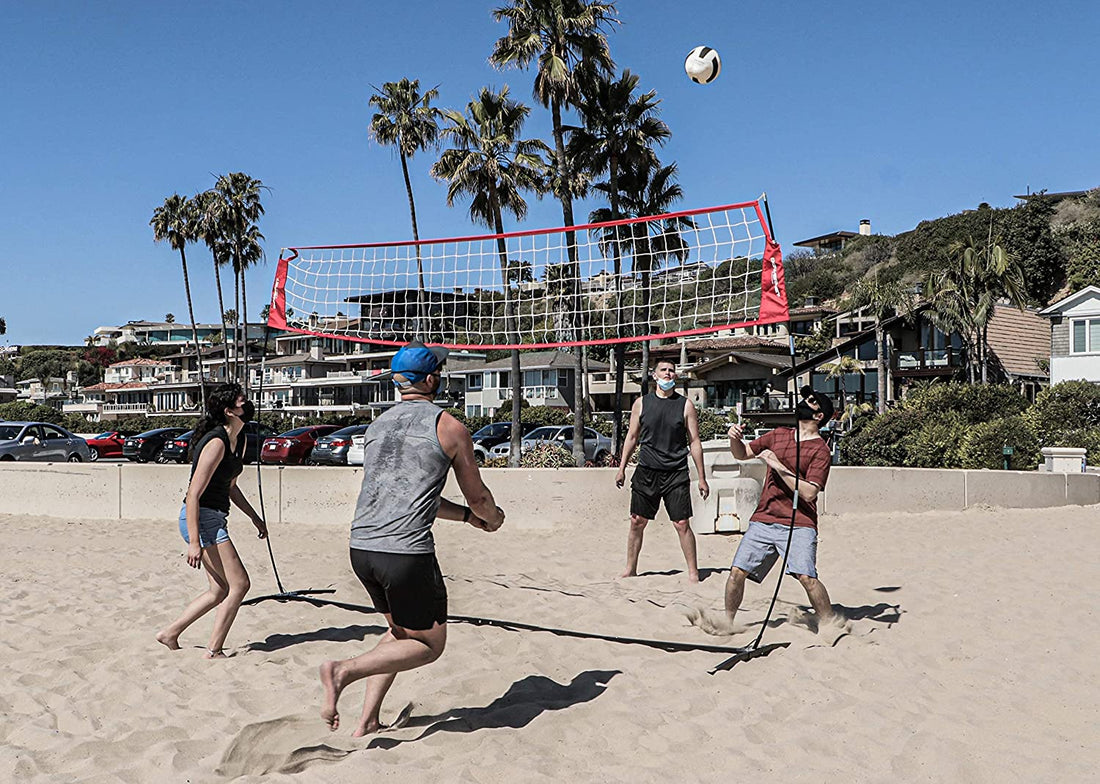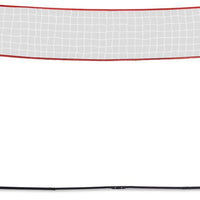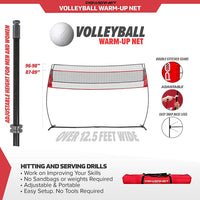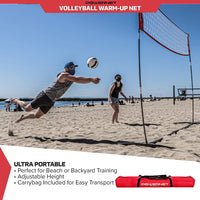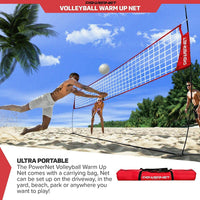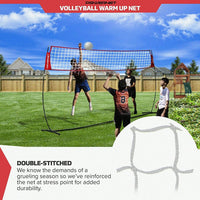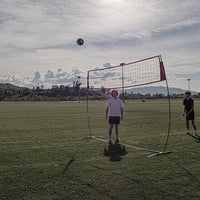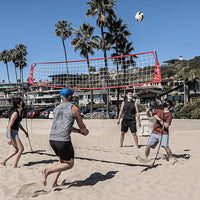 PowerNet Freestanding Volleyball Warm Up Net
INCREASE SKILLS; Work on improving your volleyball skills in the privacy of your own yard; Perfect for hitting or serving drills

FREESTANDING VOLLEYBALL NET; No sandbags or weights are required; The PowerNet Volleyball Warm Up Net can be set up on the driveway in the yard beach park or anywhere you want to play

ADJUSTABLE REGULATION HEIGHT; Men's net height stands at an average of 96 to 98 Inches and women's net height at 87 to 89 Inches; The system is lightweight and foldable and includes a heavy-duty canvas carry bag

STURDY; This net has our Pro Frame Base which features reinforced square tubing and robust button snap legs

QUICK SETUP AND TAKEDOWN; Can be set up by a single person in minutes; No tools required; One-piece base
Freestanding PowerNet
My daughter has been using this every day since we purchased. Much better than trying to keep a net stood up and tied down tight. And it's portable so easy to move around or take on a trip.
FREE Coaching & Player Articles
Maximum Velocity Sports primary goal is to help coaches and athletes reach their maximum potential! Check out our coaches corner for in-depth information for playes & coaches.