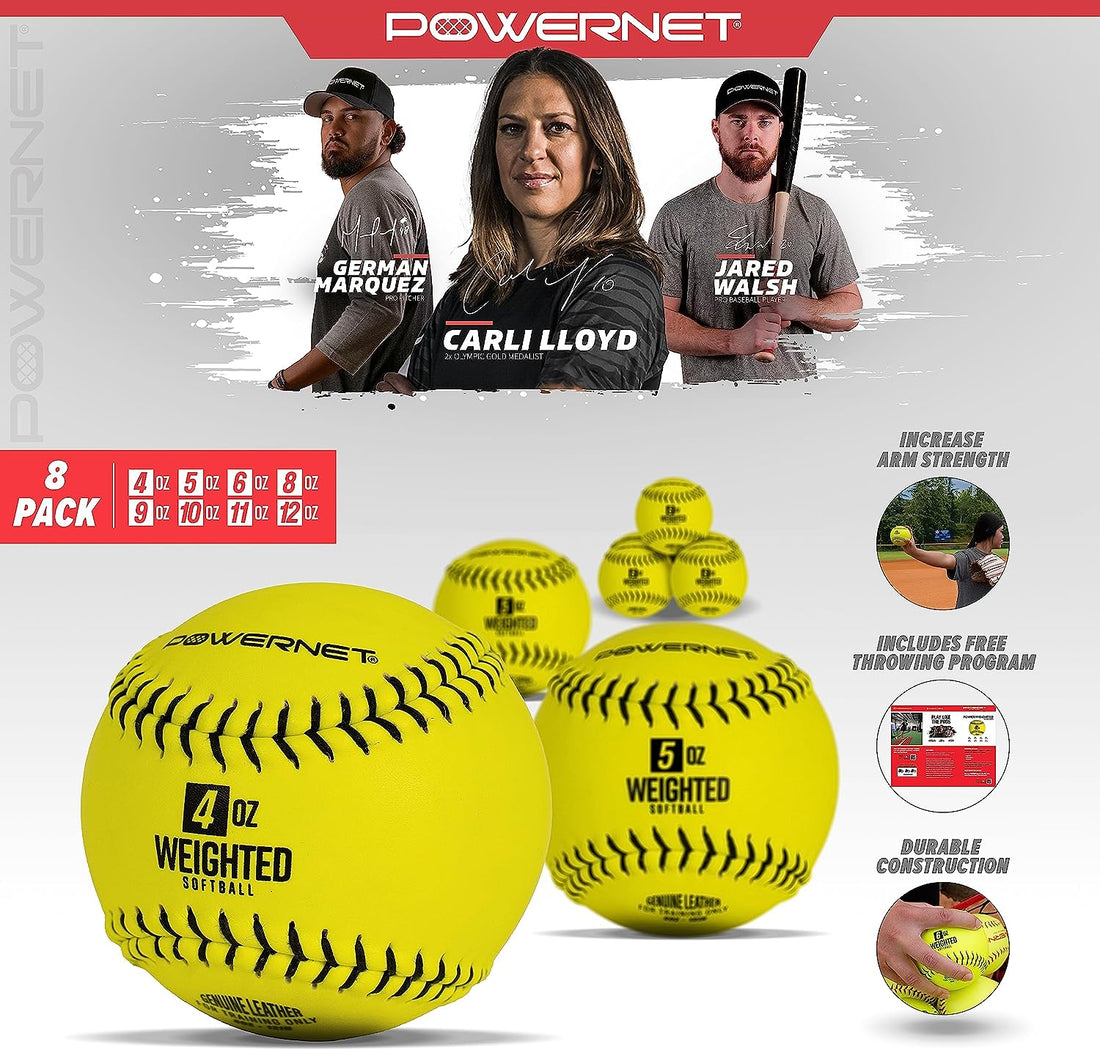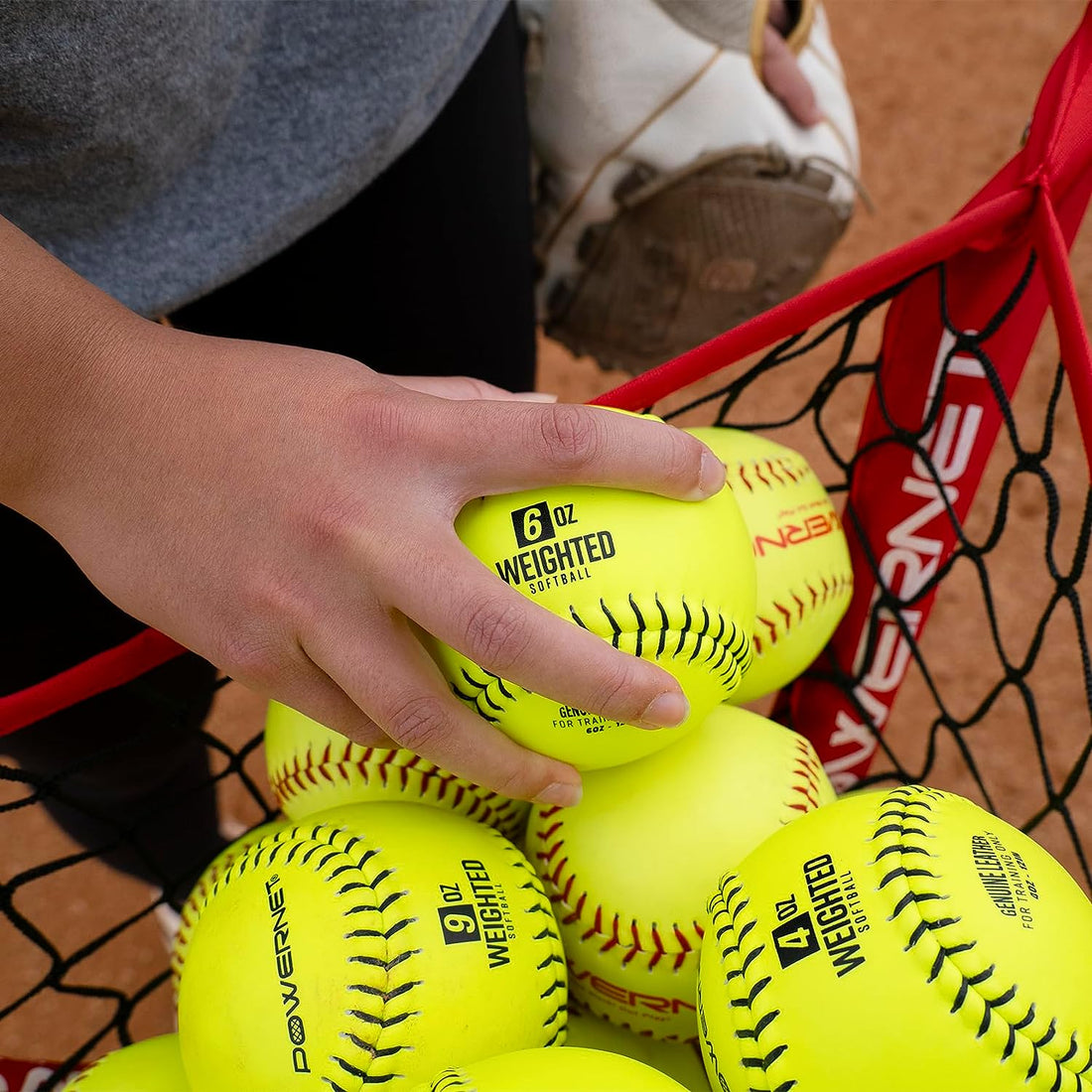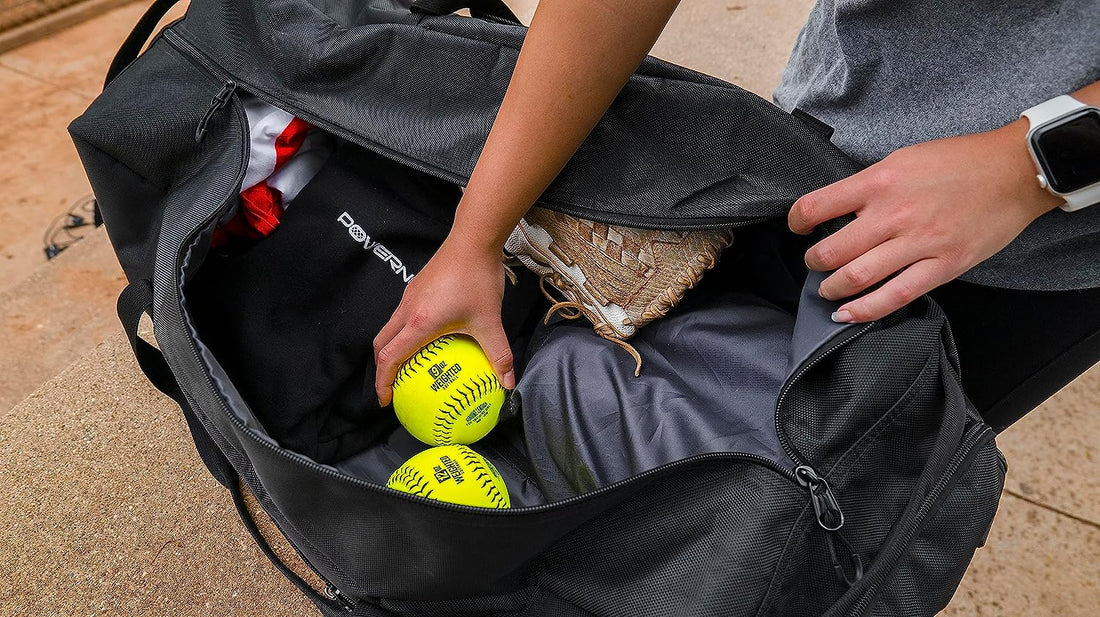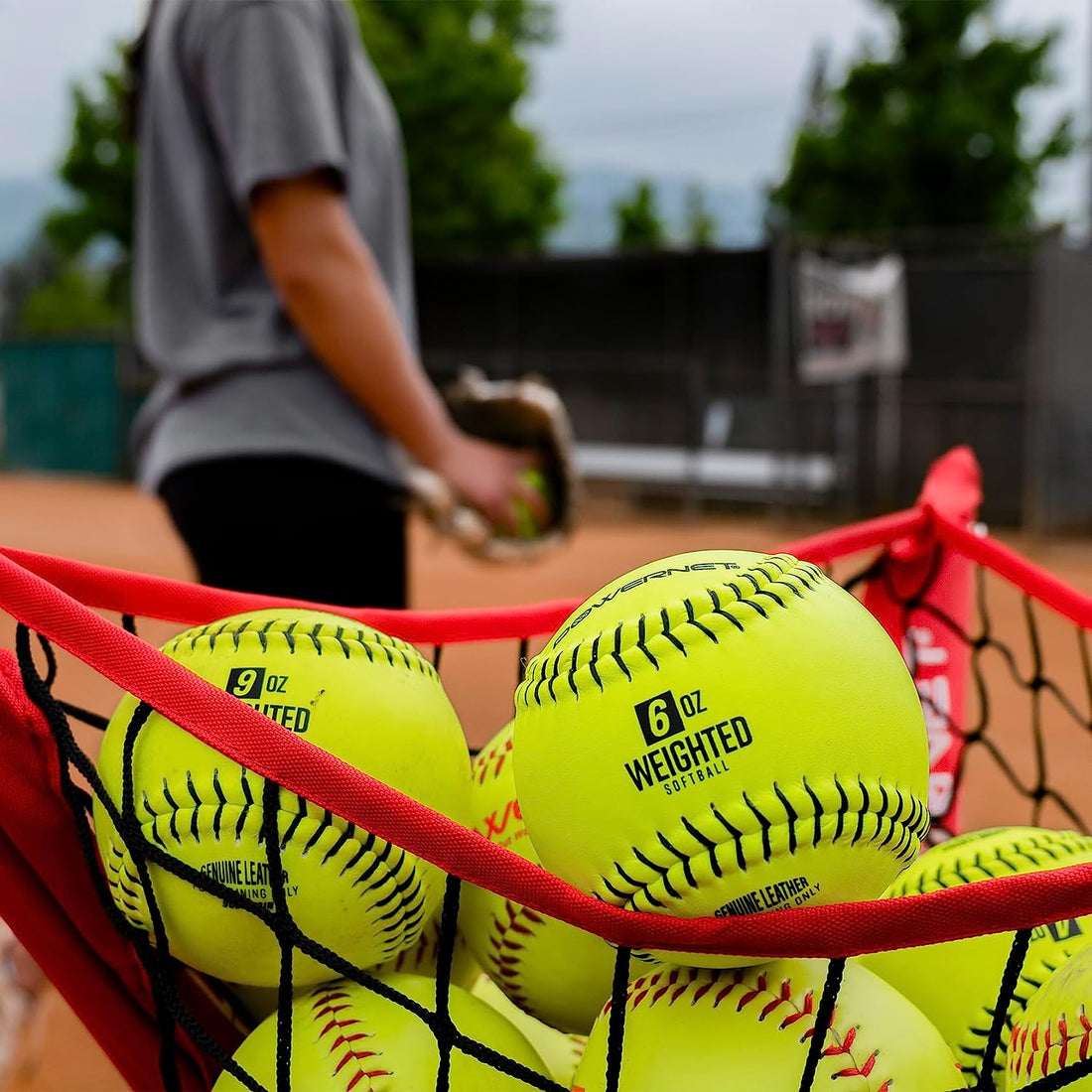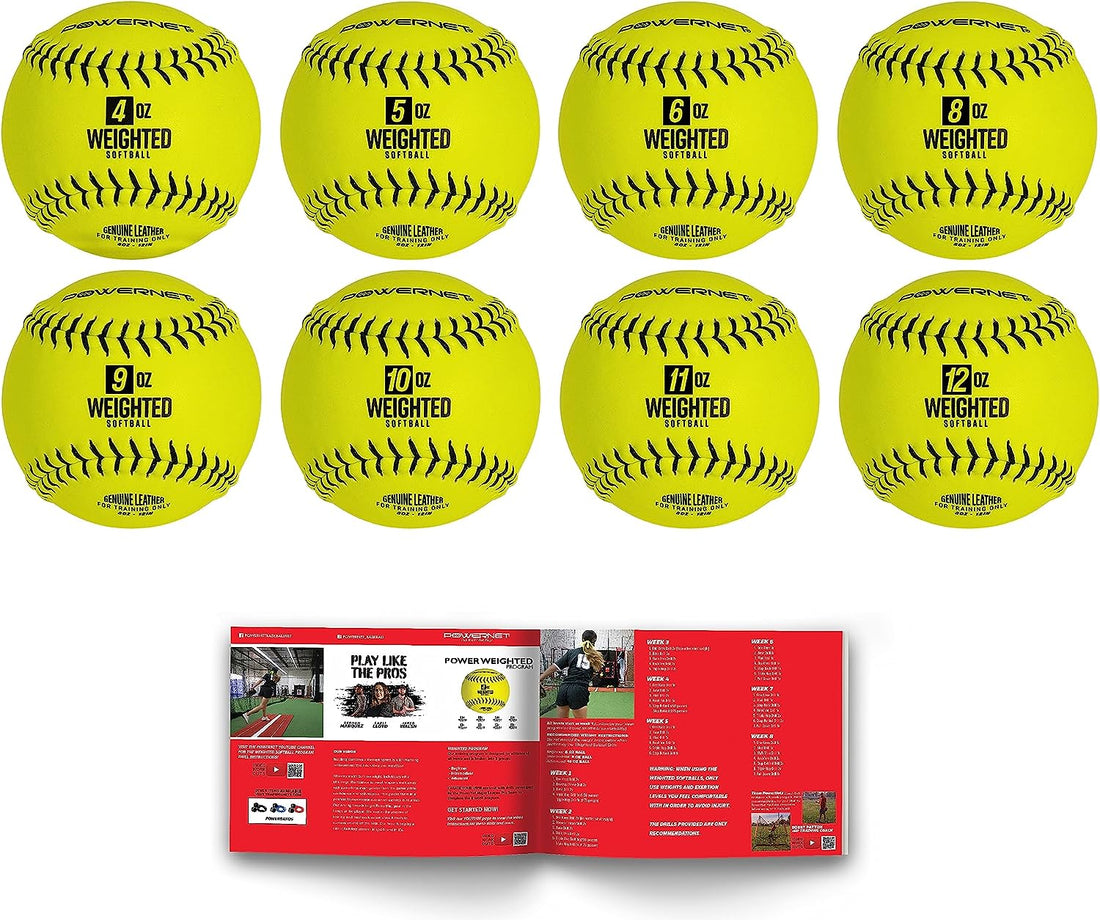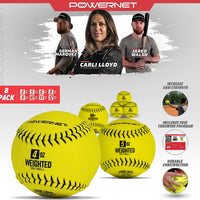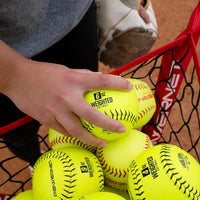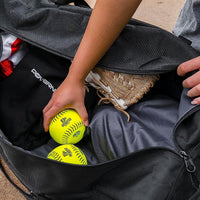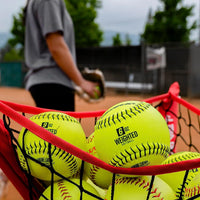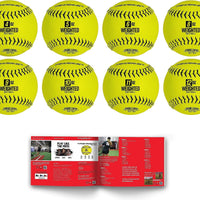 Powernet Weighted Softballs | 8 Different Weights Included | 4 to 12 oz
INCREASE ARM STRENGTH AND VELOCITY: Introducing this set of 8 weighted balls with raised seams from 4; 5; 6; 8; 9; 10; 11; and 12 oz; This set will help guide players into building arm strength and velocity; Great for all skill levels from beginner to advanced and professional.

INCLUDED THROWING PROGRAM: The 8-week throwing program included with the set will break down specific drills and number of throws to help players reach optimal levels of performance.

DURABLE CONSTRUCTION: Constructed with a durable genuine leather cover for a real softball feel; These softballs are not meant to be used for hitting.

REDUCE THE RISK OF INJURY: The various weights allow players to focus on building arm strength and proper form to lower the risk of injury; Great for all positions including pitchers; Perfect for warming up before a game or cooling down.

POWERNET BRAND PRO ENDORSED BY Carli Lloyd, German Marquez, Jared Walsh, Fernando Rodriguez, and Andrelton Simmons.
FREE Coaching & Player Articles
Maximum Velocity Sports primary goal is to help coaches and athletes reach their maximum potential! Check out our coaches corner for in-depth information for playes & coaches.