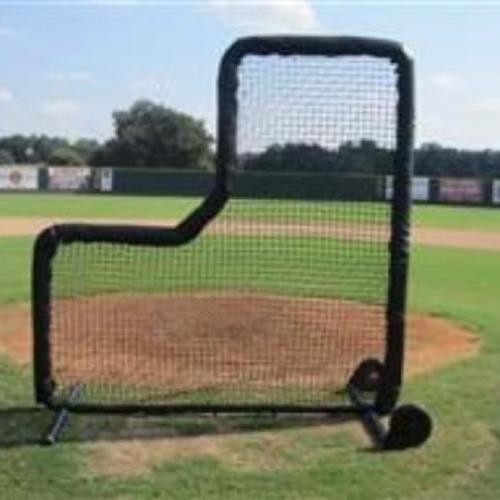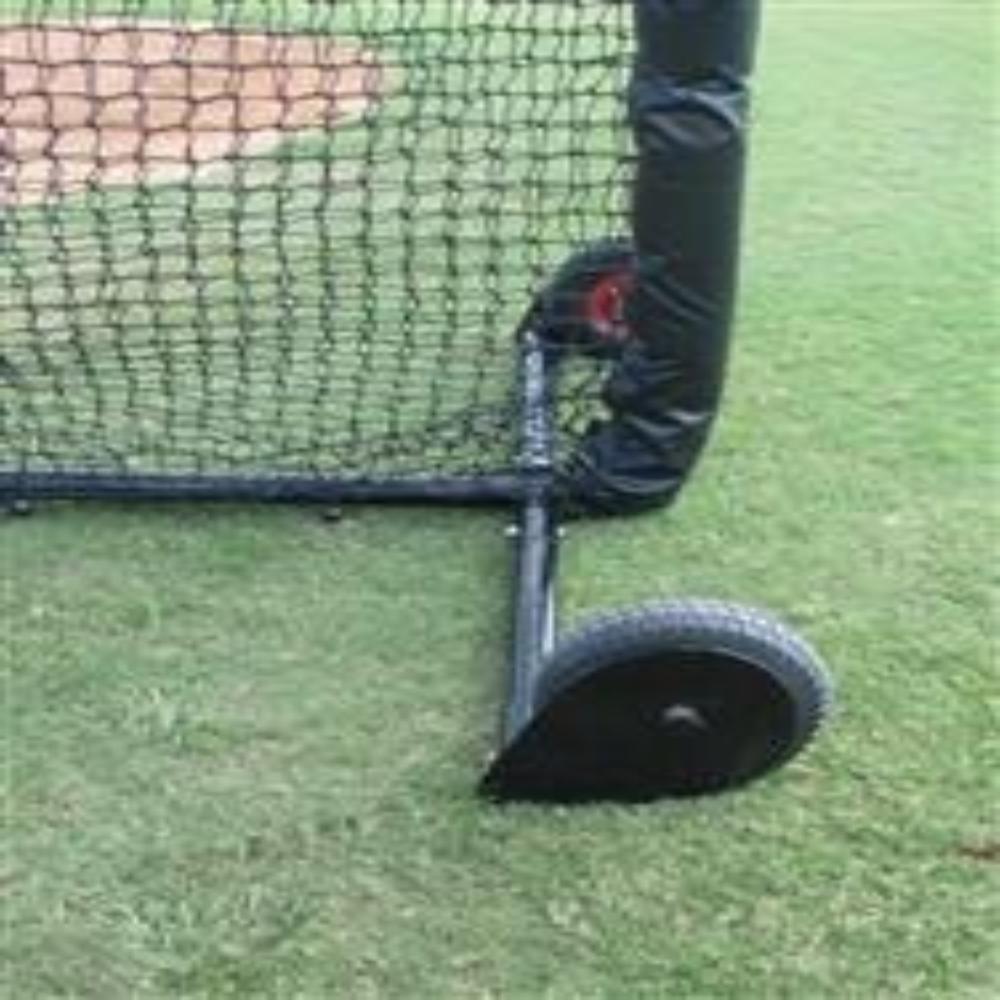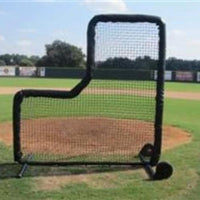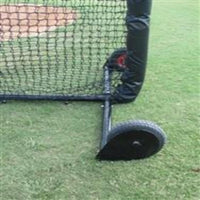 Maximum Velocity Pro L-Screen is our top-of-the-line protective L-screen. The 2" powder coated steel tubing frame with hip protector is heavy duty and built to last. Frame padding extends the net life, helps reduce ball ricochet and gives a tough strong look. Pneumatic wheels provide the Pro L-Screen with a smooth and easy mobility for easy transportation on and off the field. Thick #60 knotted netting slips over the frame pillow-case style for double protection. 7.5' H x 7.5' W with a 3' x 3' cutout and hip protector offers great protection and in what many coaches say is the best screen on the market, at an even better price.
New improved steel wheel covers protect the life of the wheels. The wheels are airless for trouble-free usage.
The padding has been upgraded to a thicker foam padding with a durable vinyl cover.
Solid L Screen
This thing is legit. Way more than what I was expecting, especially for the price. I purchased it to donate to my local little league. They were extremely grateful and impressed. Great buy and I highly recommend.
FREE Coaching & Player Articles
Maximum Velocity Sports primary goal is to help coaches and athletes reach their maximum potential! Check out our coaches corner for in-depth information for playes & coaches.