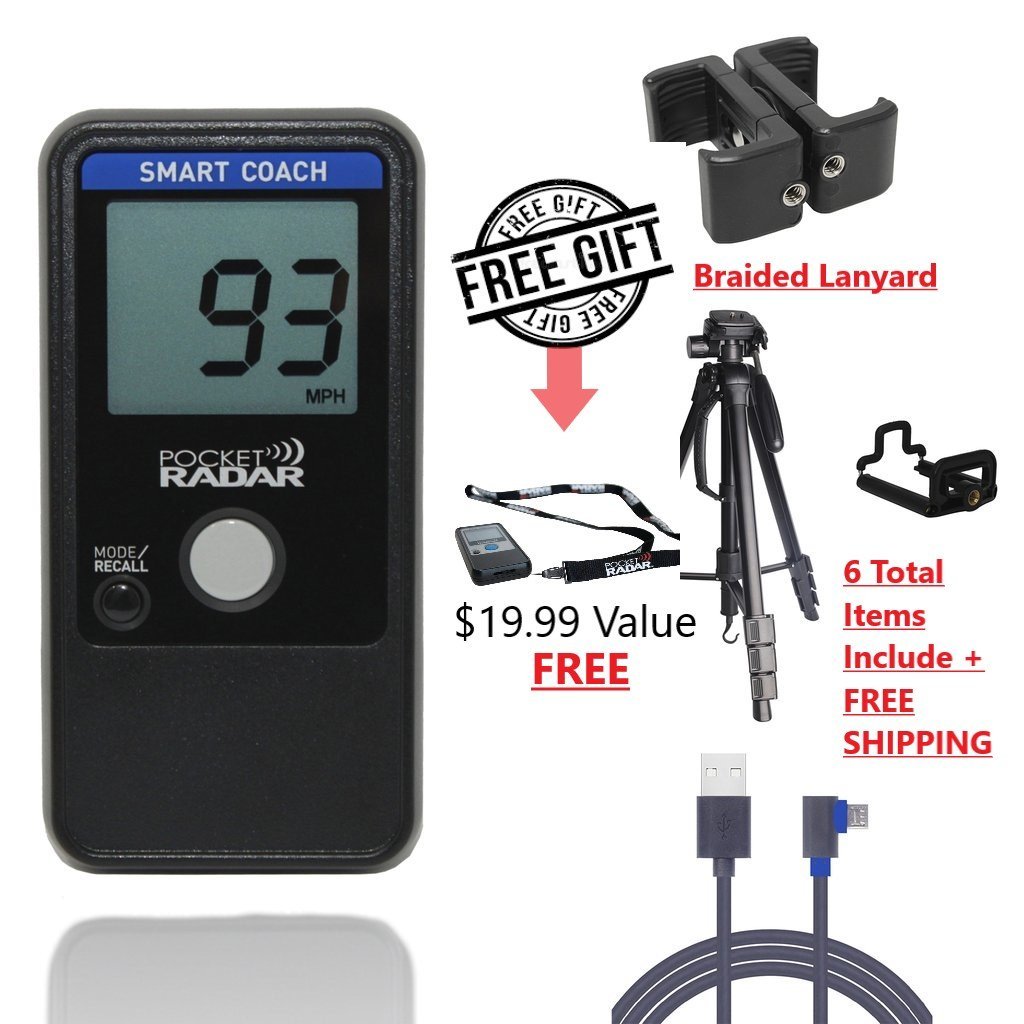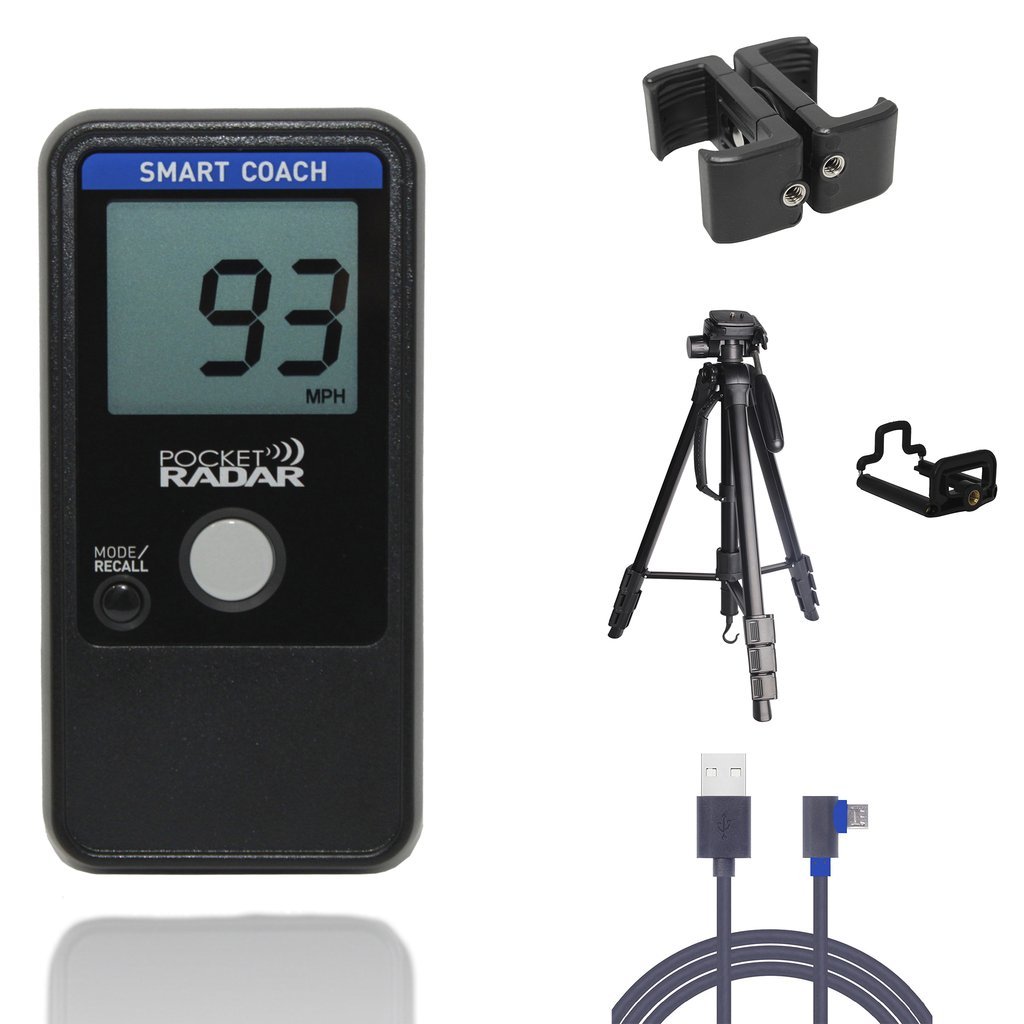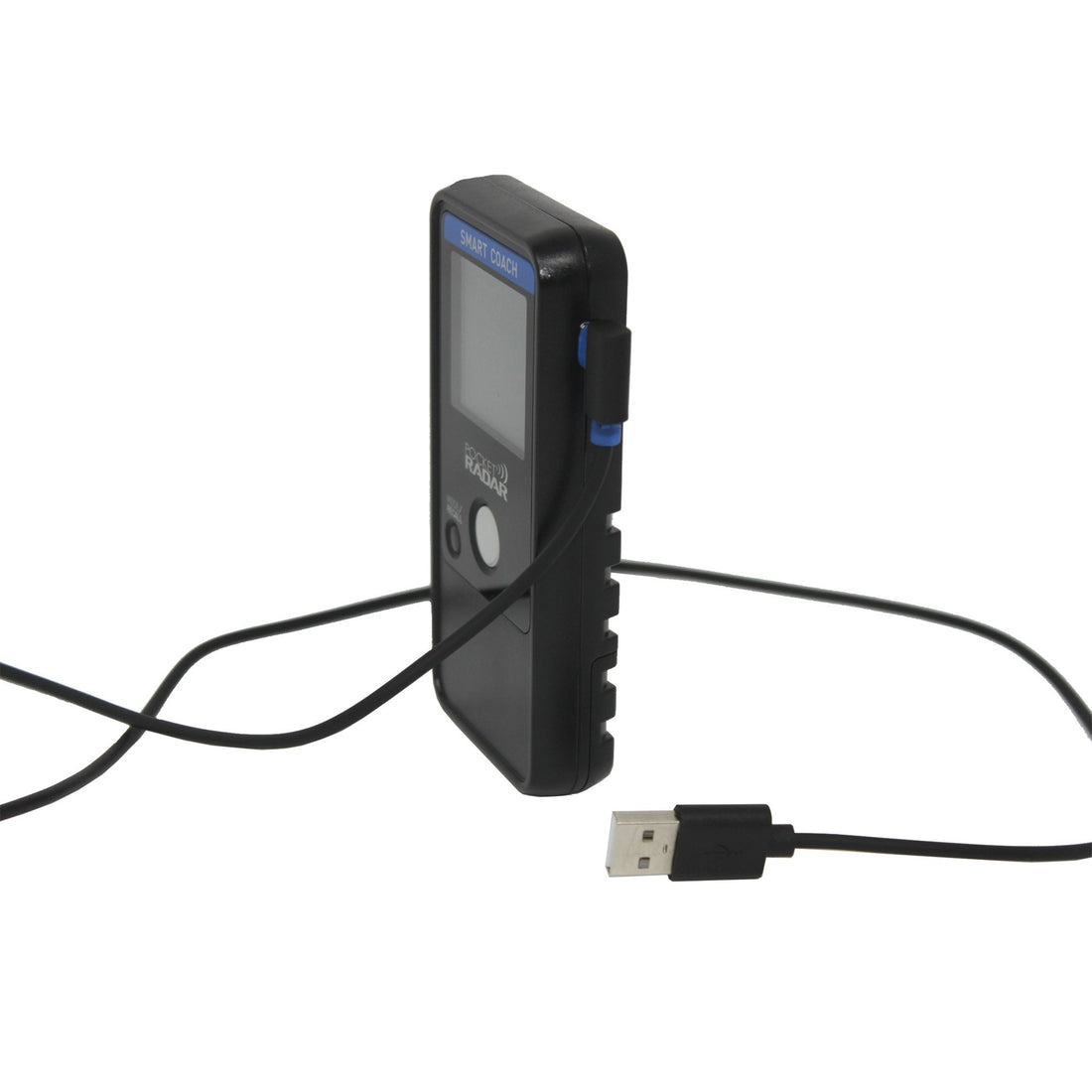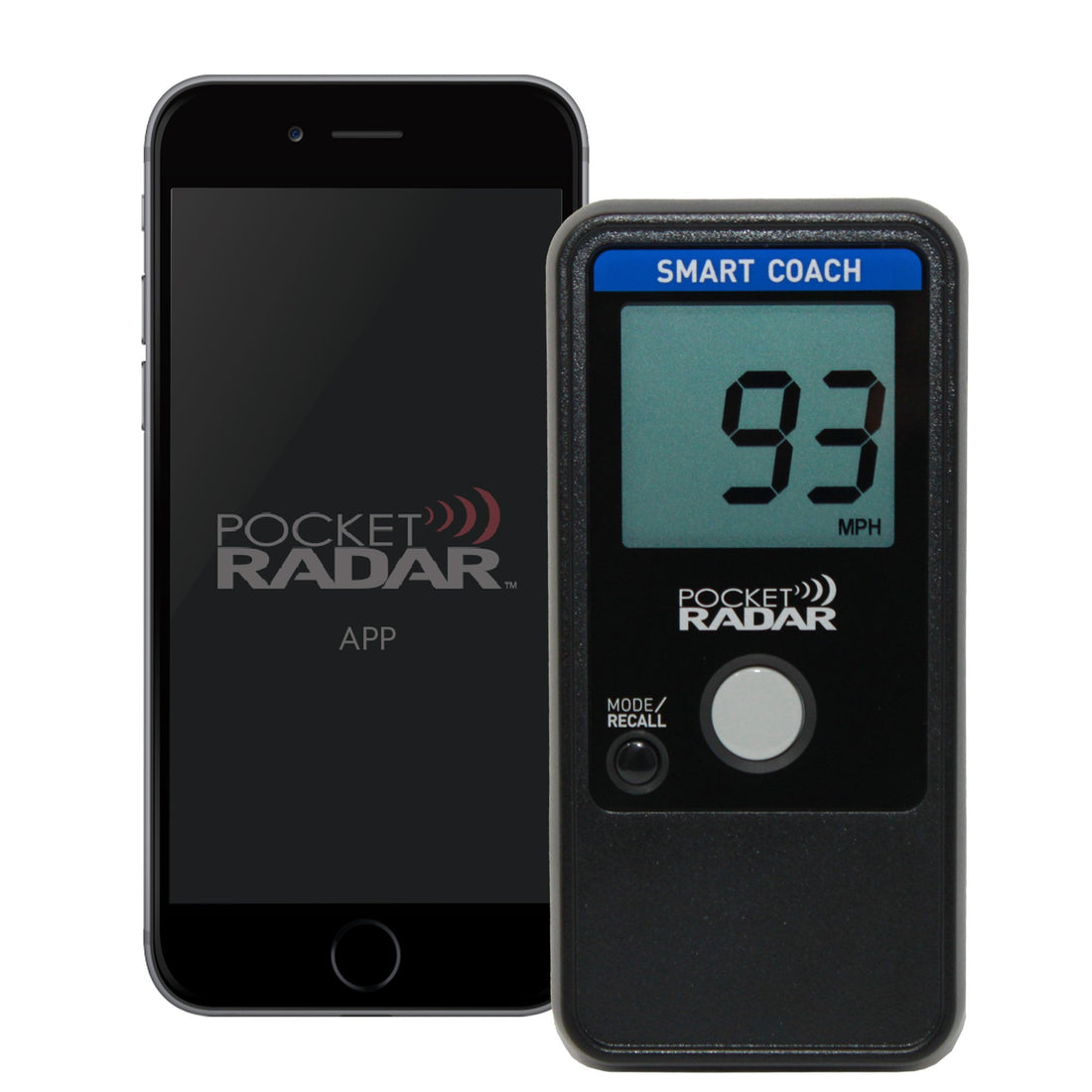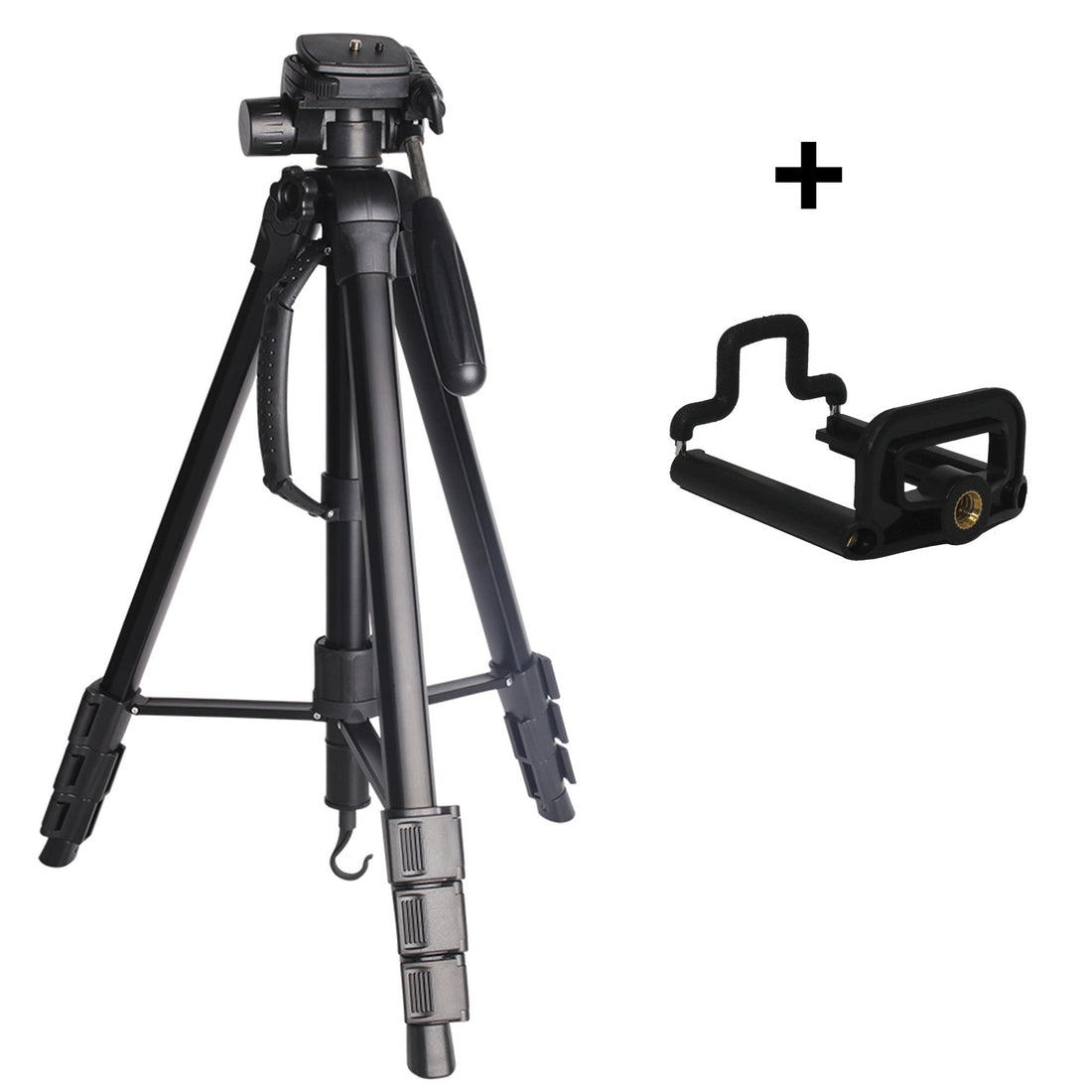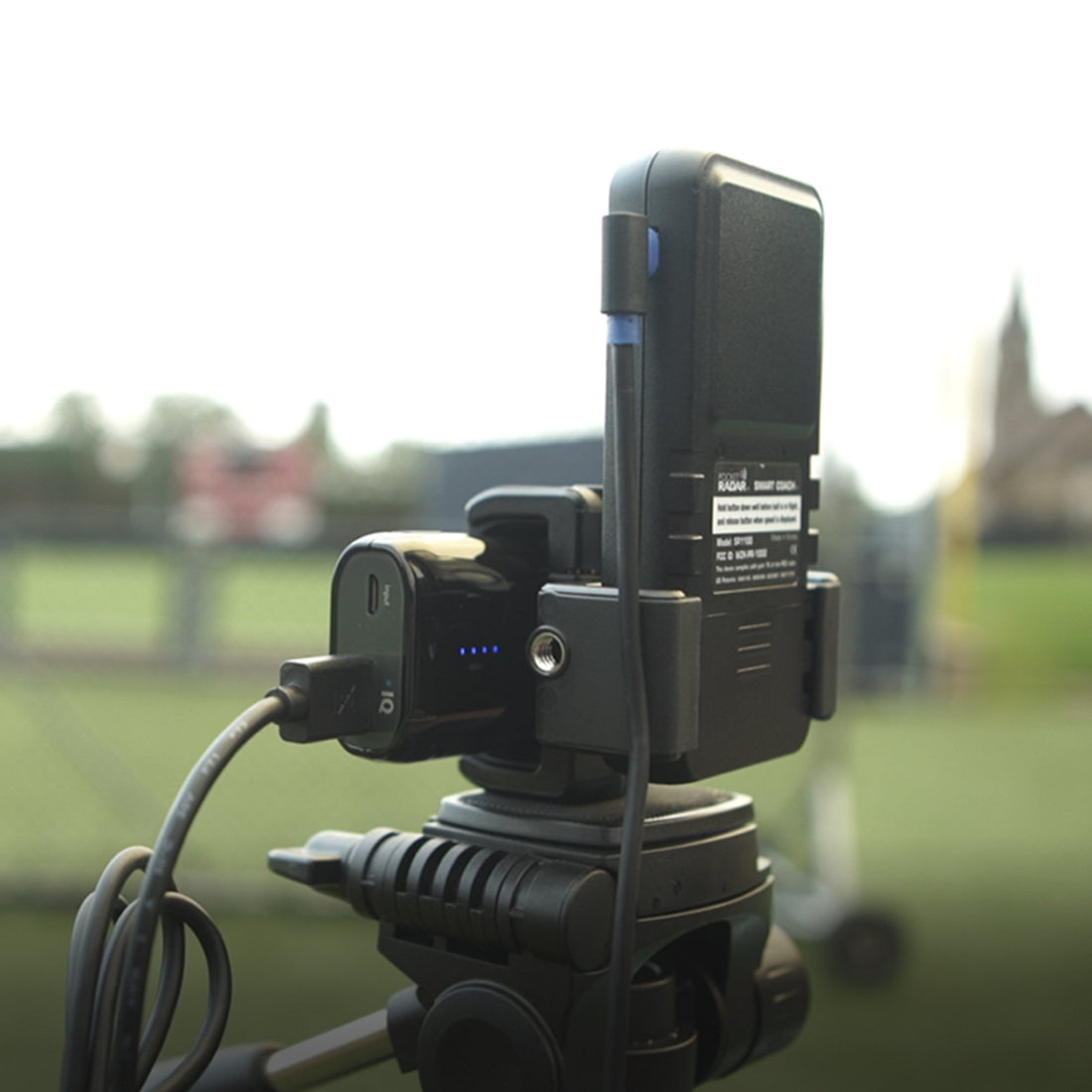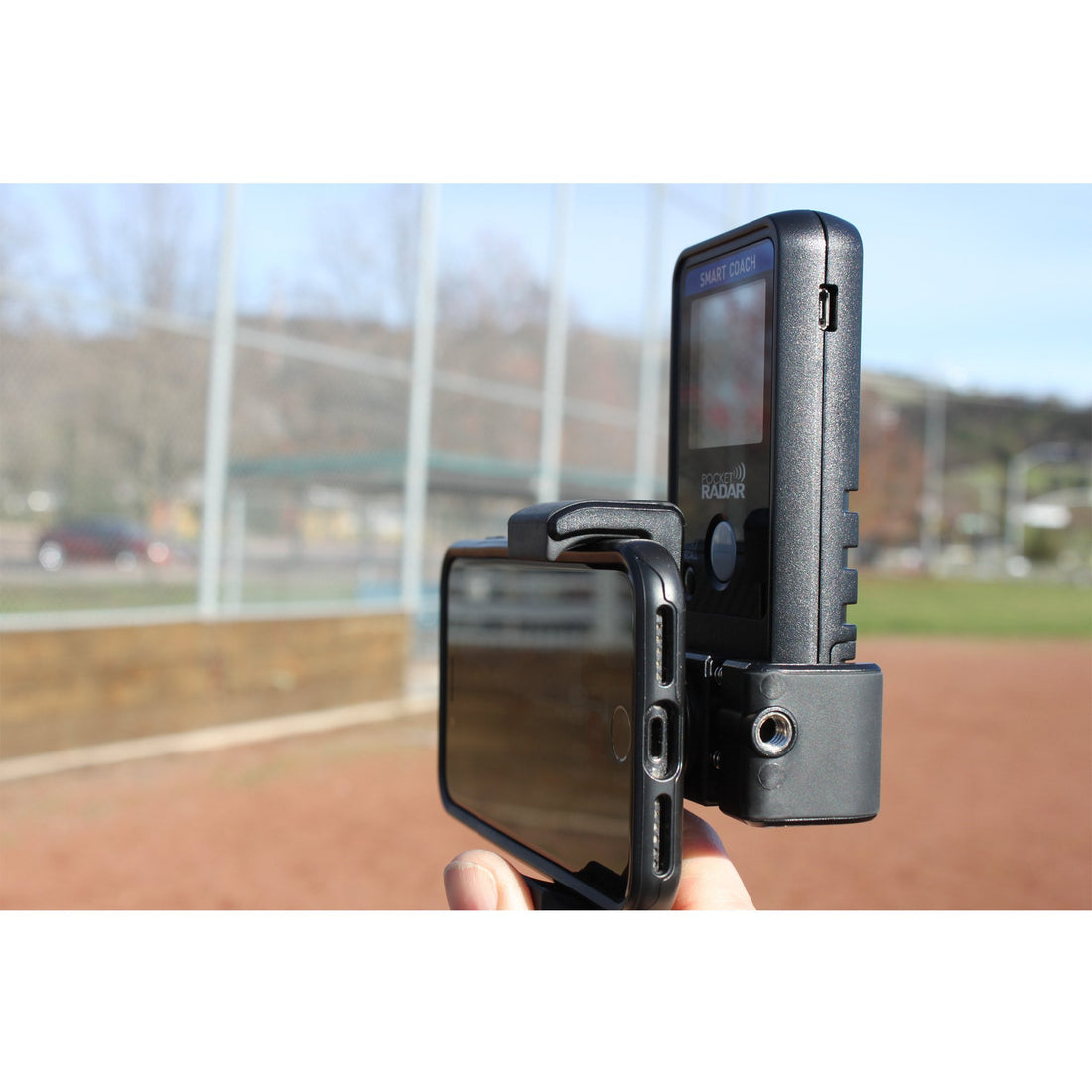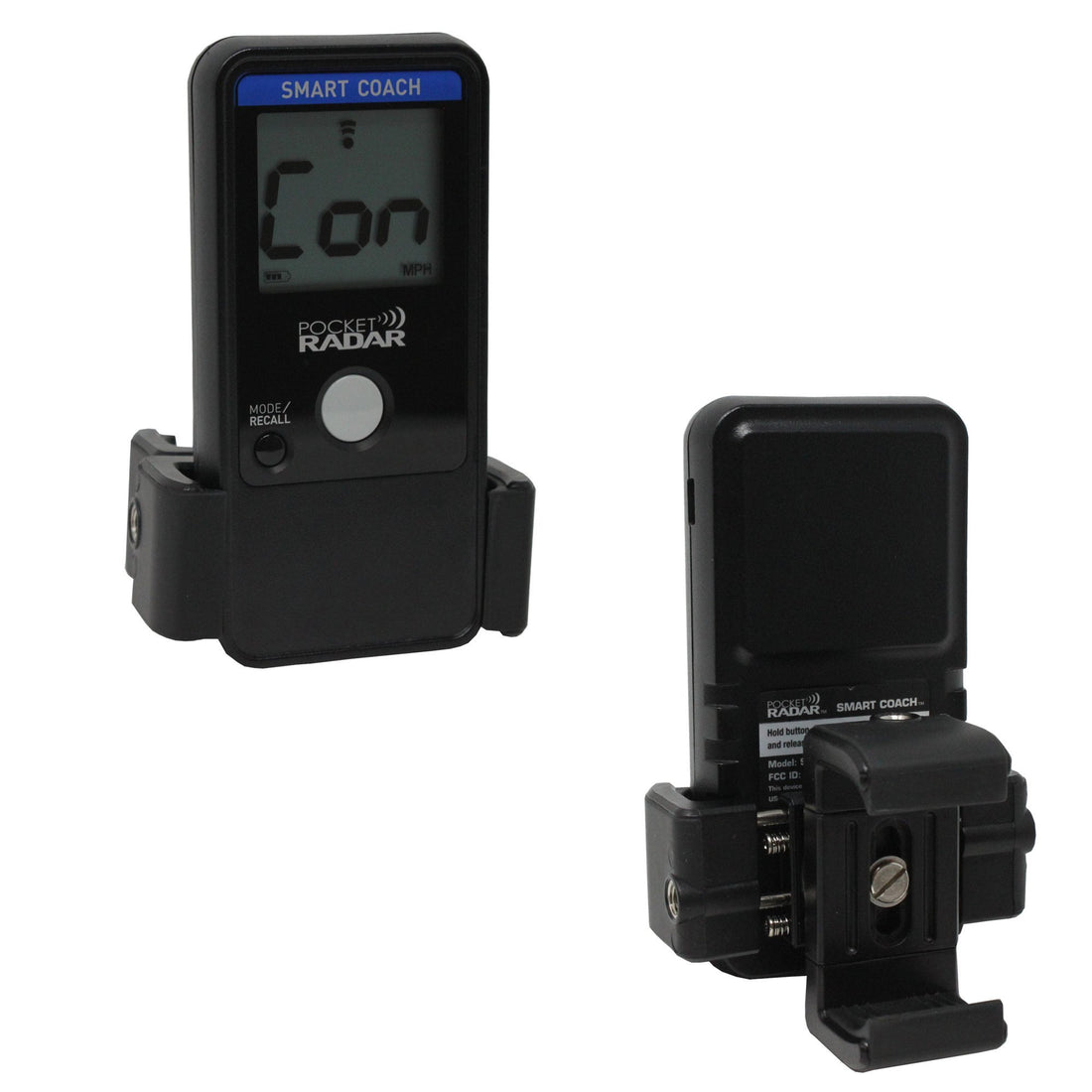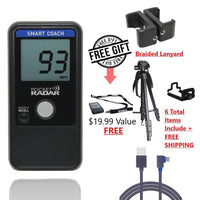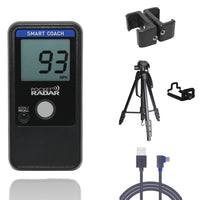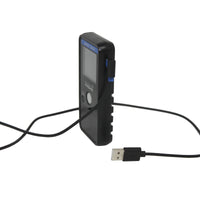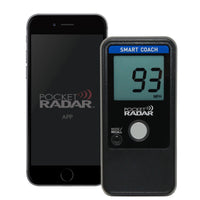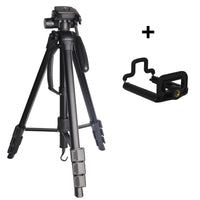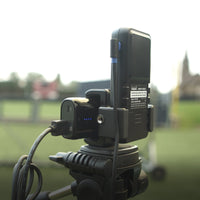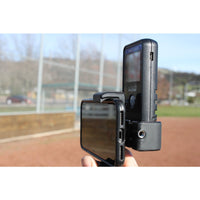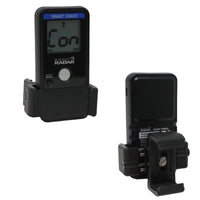 SMART COACH RADAR™ TRAINING BUNDLE
Complete speed and video training system that empowers the modern athlete and coach in many sports with the ability to create and share a digital record of their progress. The Smart Coach App System, with its unique ability to automatically capture videos with embedded velocities, allows you to continue to work remotely with your coaches and participate in recruiting/scouting activities. Immediate video and velocity feedback, while training on your own at home, has been shown to result in an accelerated improvement of skills.
COMPATIBLE WITH POCKET RADAR APP
Training Bundle includes:  Smart Coach Radar, Deluxe Tripod, Tripod Mount, Universal Mount and Right Angle USB Cable.
USB Power Pack accessory examples
It's worth it
We had the Pocket Radar Ball Coach and loved it. But when I saw the Smart Coach in action I had to have it. It has so many uses. From exit velo testing to pitch speed and pull down speeds. But it's really helped us with rehab throwing. If you know what your kid throws normally, do the math figure out what percentage they should be throwing during rehab. Then set up your Smart Coach and let it do its thing. And Maximum Velocity Sports is top notch. My Smart Coach was my first purchase from them. Received my order quicker than was expected and I've since went on to order more stuff.
In short, if you are on the fence about ordering the Smart Coach and ordering from Maximum Velocity Sports, don't hesitate and just order.
Certified Trainer
Customer service is great. Mike answers any questions you have and is a wealth of knowledge. Product shipped quickly and arrived on time. Had a cord missing and it was mailed within 15 minutes of letting them know. Product itself is easy to use and provides incredible amounts if information
I haven't received the full product yet. The radar works great! But waiting on the tri-pod to complete the order.
Great Product!
We bought the bundle with the radar and tripod. These are high quality products. They work great for doing baseball evaluating, motivation, and encouragement.
FREE Coaching & Player Articles
Maximum Velocity Sports primary goal is to help coaches and athletes reach their maximum potential! Check out our coaches corner for in-depth information for playes & coaches.