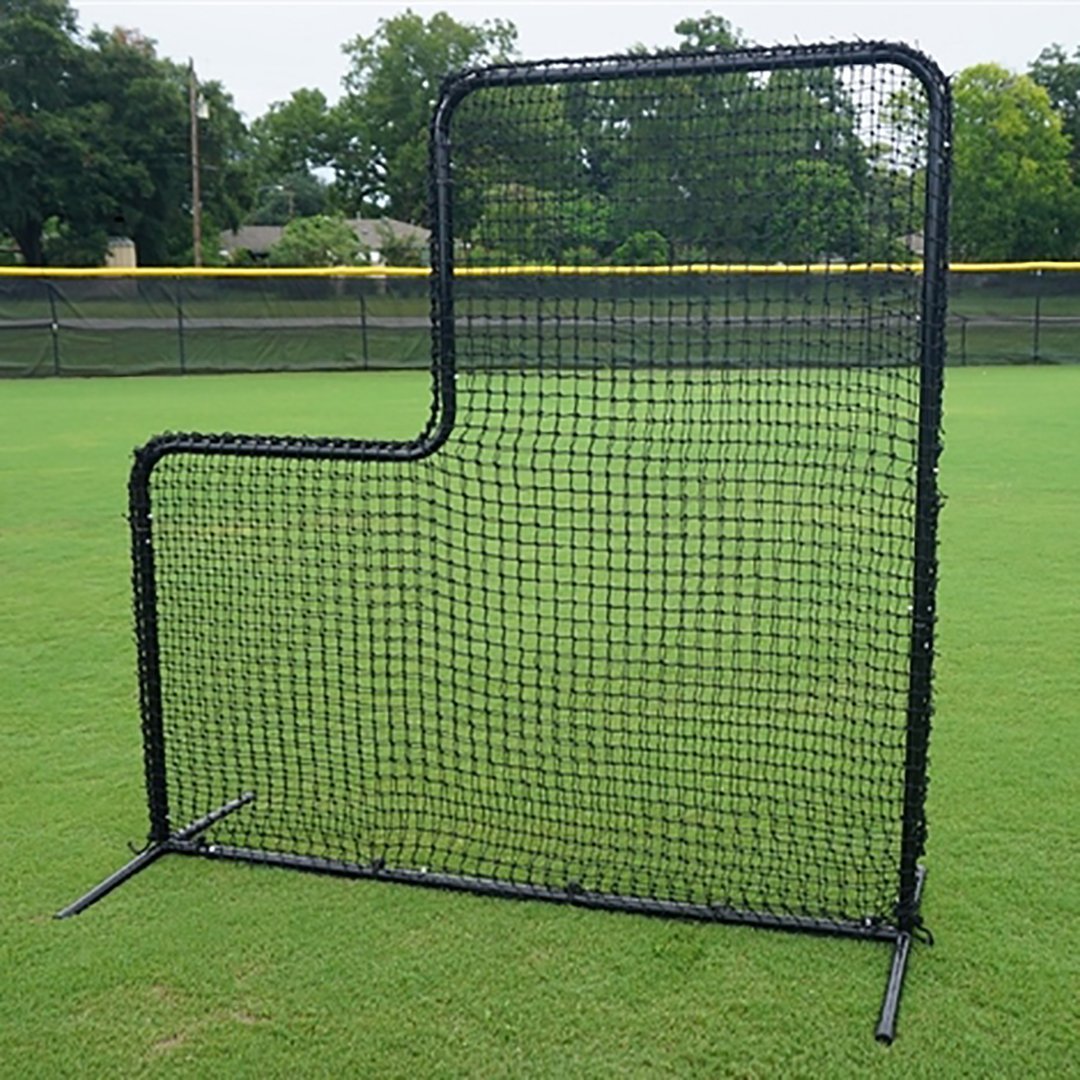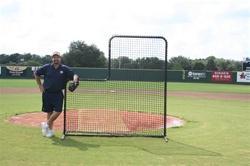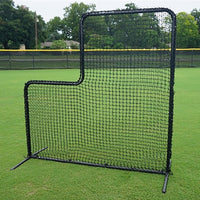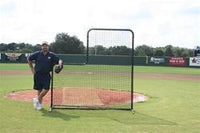 The Tech Varsity L-Screen is more durable than your standard L-screen.
Our standard 1.5" powder coated steel bolt together frame gives the Varsity L-Screen both stability and strength to stand up to the punishment of batting practice.
The UV weather treated #60 knotted net slips over the frame pillow-case style to offer double protection.
The 7' H x 7' W and 3' x 3' cutout offers ample space to throw behind and gives the pitcher a comfortable feel while throwing batting practice.
Seems sturdy. Very easy to put together. Nice looking black piping. After only one day of use I can't speak to It's durability over the long haul but I can say it has already saved my shins from several come backers.
Solid construction
Heavy-duty metal frame, bolt-fastened, easy to assemble, double-thick netting - I'd feel safe pitching BP to Mike Trout behind this thing
FREE Coaching & Player Articles
Maximum Velocity Sports primary goal is to help coaches and athletes reach their maximum potential! Check out our coaches corner for in-depth information for playes & coaches.