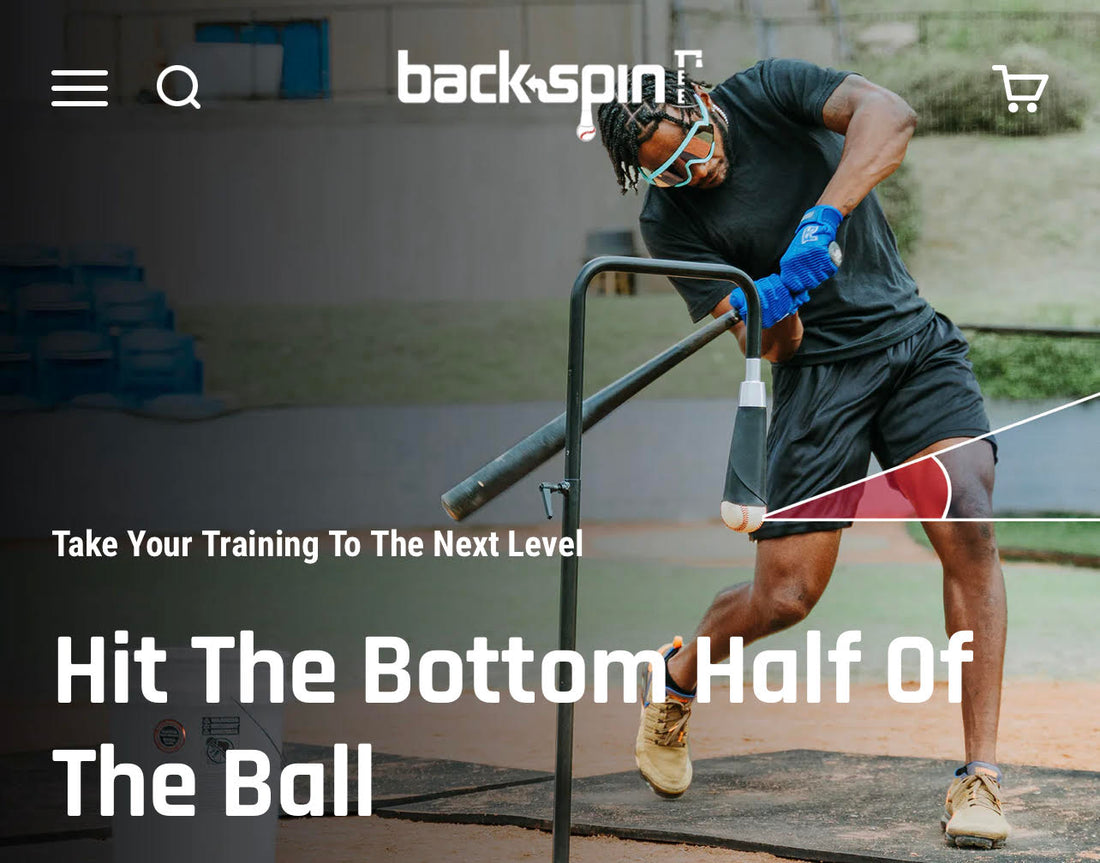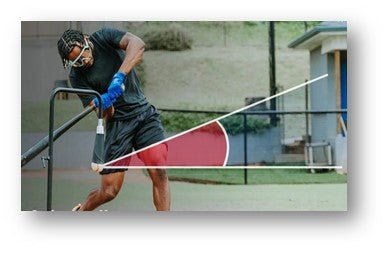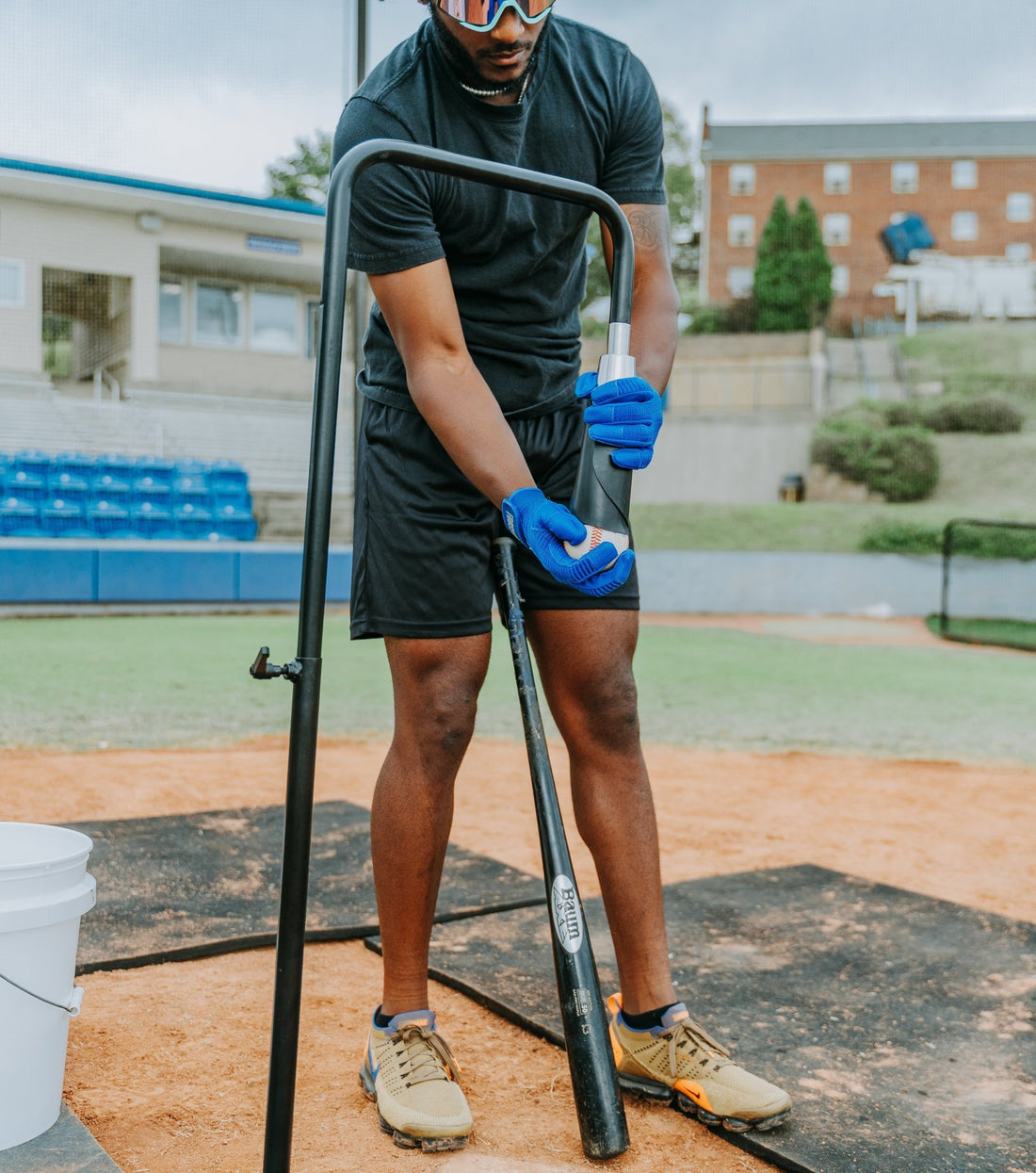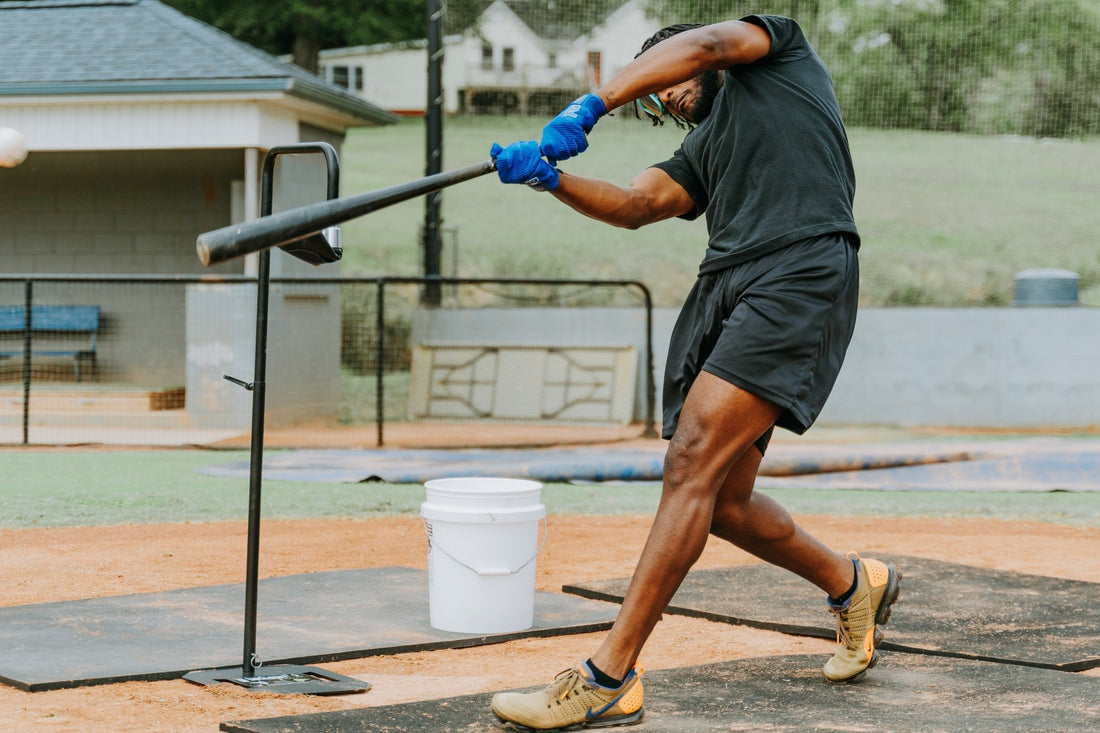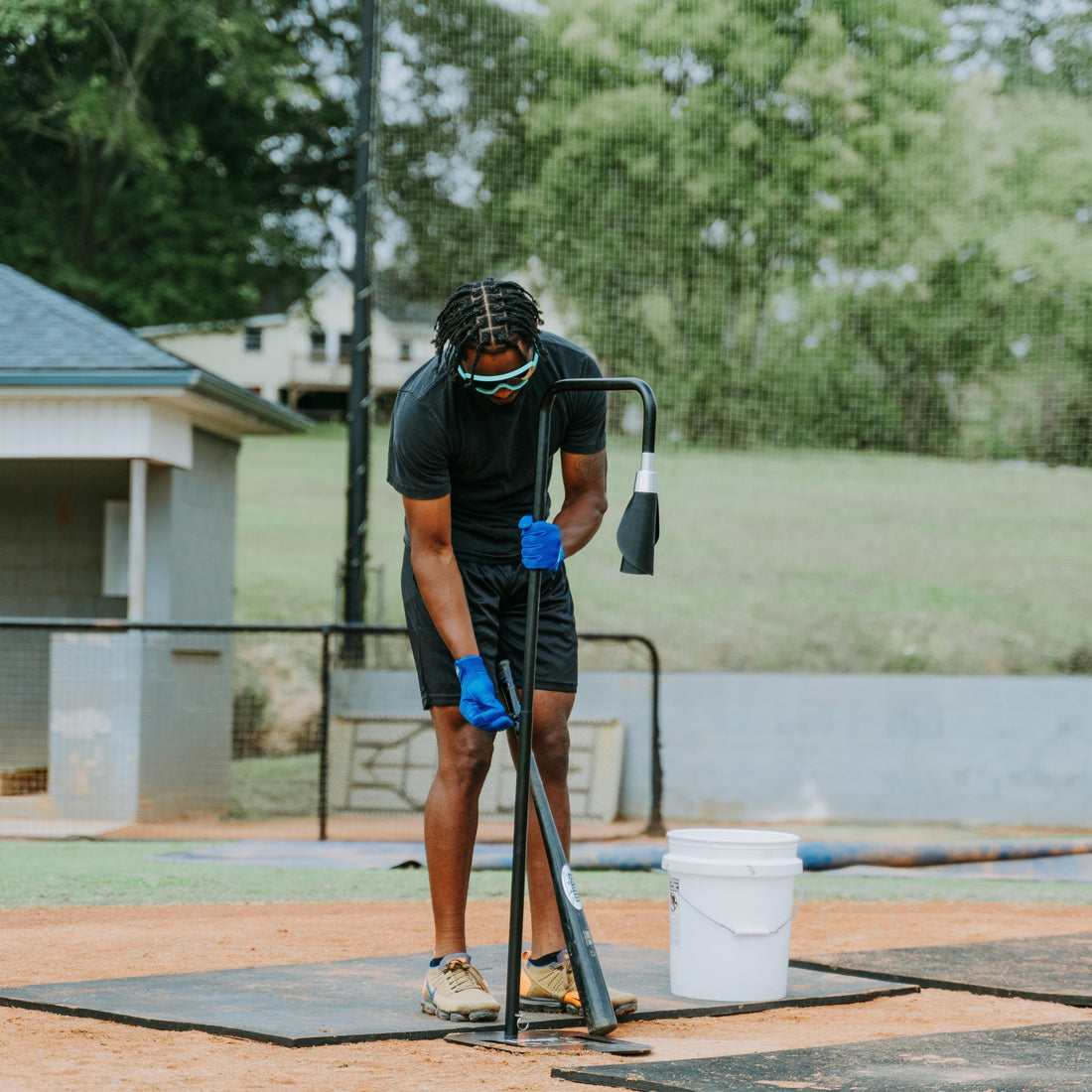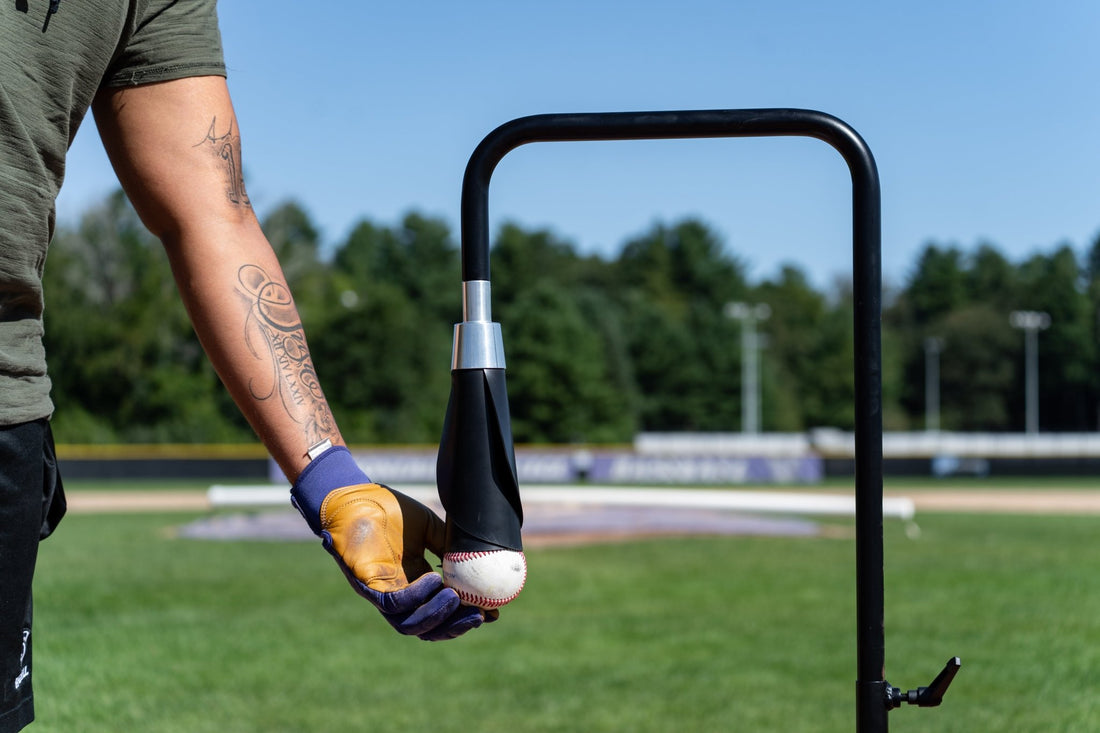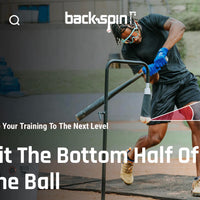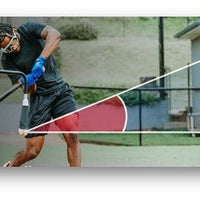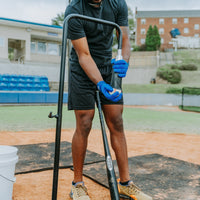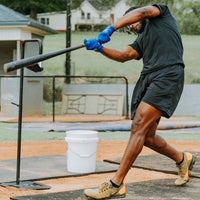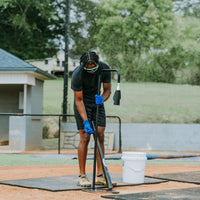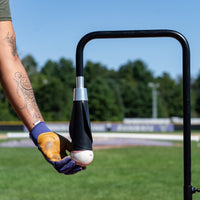 Backspin Pro Model - ***All New 2024***
 ***ALL NEW 2024 EDITION***
The only batting tee in the world that features an inverted tee to train the eyes to focus on the most important part of the baseball: the bottom-middle half.
  Pro Model Backspin Tee:
"NEW" Hand screw mechanism that dampens vibrations when hit while allowing infinite adjustability
Angle chart graphic on base plate that shows proper launch angles for line drives
Threaded connection that holds baseball/softball cones
Double wrapped flexible cones
Heavy base cone added for extra weight
Seamless Height adjustability 
Made of a stronger steel
Pro Models weigh 16 lbs. Great stability on all surfaces


Fact: The true center of the ball is lower after being thrown. The ball is coming down with gravity. Pictured above is a 90 mph fastball for your comparison.

Note: The stationary middle of the ball (what most people think is the middle) will never lead to line drives over the infield. The bottom half of a stationary ball actually includes the actual middle of the ball.

On Path, Bottom Half.
Great Item
Everything was easy to setup! Highly recommended!
Nice and heavyweight base
Simple enough to set up. Adjusting attachment always ball placement anywhere in the zone. Does improve ball flight - line drives.
Backspin Tee has got it figured out!
This tee instantaneously got my kids to stop hitting ground balls and immediately started hitting more line drives and hard-hit balls to the outfield. Want to separate yourself from the competition...get a backspin tee and see for yourself!
Fast delivery received no issues.
FREE Coaching & Player Articles
Maximum Velocity Sports primary goal is to help coaches and athletes reach their maximum potential! Check out our coaches corner for in-depth information for playes & coaches.